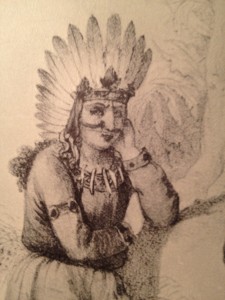 Those who heard Donald Trump's Soviet-like acceptance speech of the nomination for president of the United States at the Republican Convention in Cleveland could not but be reminded of a dictator, especially a Communist one, who is accountable to no one but himself. You know how long those dictators liked to talk when given a platform – Fidel Castro for one holds the UN record for the longest speech of four hours and twenty-nine minutes and once gave one that ran seven hours and ten minutes.
Among the top eight longest speeches  we have Muammar al-Gaddafi, Hugo Chavez, Fidel, and Joseph Stalin. These give you a view into the type of person who is speaking. He is one who believes the sun only shines on him.
Lengthy speeches are very much like the lengthy appellate court decisions – they stretch out so long because they use the length to try to hide the vacuousness of their thoughts. I recall the Florida appellate judge's dissent on former FBI Agent John Connolly's appeal ran about forty pages as she tried to show that even had John Callahan been strangled John Connolly was correctly convicted of murder by gun when he was 1,500 miles away.
I say all this because it is what caused Senator Elizabeth Warren to have a chat with Donald Trump after he left the podium and was standing in the VIP reception room. Many were shocked to see her there but like one of her idols Bill Clinton did when he boarded the attorney general's plane in Phoenix she just plowed through the security with a "you know who I am" look and walked up to Donald Trump.
He looked up in surprise but immediately turned his attention to her. When she saw she had caught his eye and his attention she smiled, raised her right hand to her shoulder level and said what to Trump sounded like: "How!"
Trump immediately thought that is something that Pocahontas would have done and wondered if she was doing that to show that she in fact had some Native American blood running through her veins. In his delight over the congratulations that poured down on him by all the Trumpeteers Donald decided to go along with it – no use diminishing the mood of ecstasy – and raised his right hand to shoulder level and returned: "How!", believing that was the proper way to return the greeting.
The smile molted. Elizabeth grimaced and said: "Making fun of me again?".
Trump recognized she was offended. He said: "Liz, I wasn't doing that, I was returning your greeting. You said How! You know how much I love you." As you know Donald tells people he loves them as often as a clock tells the time.
Senator Warren replied: "I did say how – it was not How! – the one used in a greeting – it was How? – the one used in the question. I was asking how are you going to do the things you said you were going to do. You told us of all the changes you were making but you never told us how you would go about doing it in any part of the 76 minutes of your speech. Your speech was a big con job. You reminded me of one of those Kickapoo Indian Medicine Company pitchmen selling sagwa."
Donald, not wanting to start bickering at this moment and resting content that all the Trumpeteers did not pick up that he has no solution for any of the nation's problems responded. "Poca, I mean Liz, give me a call in a day or two and I'll explain how. Right now – as you can see I'm busy accepting the praise of my followers."  He turned away from her and pointed to another person and went over to her.
Senator Warren was left standing alone. No one approached her. She knew now she would never get an answer to how Trump planned to accomplish any of the marvelous things the Trumpeteers are waiting to see and what he promised them. She thought of her Native American heritage and the Indian Summers eating Indian apples and how she played with the tom-tom and how Trump's speech as much substance in it as one of them.
Strangely, I thought the same thing.