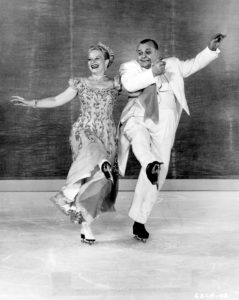 The federal prosecutor Dred Drysack had returned indictments against a group of fellows who had been involved in violent criminal activities for many years. He charged them all in such a way that he could say they were together in a criminal enterprise. The law provided that all folk involved in any such enterprise had little rights when it came to defending themselves.
What I mean by that is that Dred indicted Albie, Beto, Gammy, Delvoy and Eppy suggesting they were part of a criminal combination. All were known to have murdered people. That meant he could introduce evidence against Eppy by using a conversation between Albie and Beto talking about Eppy. It was a clear violation of the hearsay rule of evidence developed in England before the founding of our country and adhered to by most courts. But the federal government in an attempt to make it easier to put in evidence against people and convict them pretty much did away with it when an enterprise was alleged.
The Hearsay Rule is simple, protects society, and makes common sense. It is that a statement (an admission) made by a person outside of court cannot be used in evidence if the person who heard it (or recorded it) does not testify. The reason is if one testifies to an admission of another learned through a third party there is no opportunity to cross-examination the person who heard the admission. An example would be: Jack is called as a witness against Jill. Jack plans to testify he heard Hillary say Jill admitted robbing the bank. Who is Jill's admission about robbing the bank coming from? Not Jack because he did not hear it.
It is from Hillary. Where's Hillary? She's not in court. There is no way to inquire how she came about that knowledge. There is no way to show where she was at the time, or the circumstances of her hearing it, or if she even knew Jill. It is totally unreliable because there is no way to contest it.
Under Dred's indictment though, he can introduce evidence against Eppy through Albie and Beto. Albie can testify Beto told him Eppy robbed the bank. Eppy cannot prove otherwise by questioning Albie because Albie simply has to say Beto told him that. The hearsay rule is thrown out the window. Not only that people can testify to statements that may damage people not even charged.
Dred Drysack was convinced that even though he had no evidence against Zeppo the mayor of a local city that Zeppo was involved with the others in the conspiracy. Why that was so was Dred was friendly with guys in the media who did not like Zeppo because he gave them the cold shoulder. They were always telling him these guys could not operate without Zeppo's help. It also seemed Zeppo was disliked by some of the law school professorial types because he had assistants in his office that they thought were hired through nepotism. Dred wanted to give the media guys and law professors a shout out by zipping Zeppo reputation if he could.
Dred had a good case against these guys. The evidence he had came from electronic surveillance, documents, contraband and weapons obtained through searches, and some witnesses who were bookies and intimidated by the defendants. The federal statutes against money laundering were used against them. These provided for forfeitures. Dred was able to pressure these bookies by threatening long terms in prison, forfeiture of their family home, and putting their family out on the street. These statutes providing forfeitures for minor acts clearly violated the Eighth Amendment but compliant judges closed their eyes to this.
Dred had a solid case that he could easily prove without additional evidence. As the case stood he could get each of these guys twenty years in prison without dealing with any of them. What he couldn't get though was a cop who was supposedly tipping off two of these guys about investigations and protecting them and the shout out. Should he deal to get them? What kind of deals should he offer to get the testimony of those guys involved in murders who he already got hooked to do that?