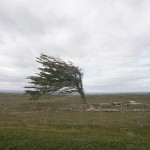 Time for the prosecutors to get away from the pristine legal approach. Stop repeating yourself over and over again as you did in your recent legal memorandum Time to call the bluff.
But before I go there I want to talk about another issue relating to the memorandum.  I'm confused as to how a blatantly false statement can be written and get through the editorial process at the Boston Globe. Is it another deliberate attempt to manufacture falsities concerning Whitey?
The Globe with its in-house and retired experts on Whitey Bulger noted yesterday that: "US District Court Judge Richard G. Stearns, who recused himself from the case out of concern that he would have a conflict of interest in overseeing the trial."  (Tip of the Cap to Patty)
Judge Stearns never recused himself.  We all know Judge Stearns fought tooth and nail to hang on to the case. The prosecutors did likewise to support him. He left only after Justice Souter and two other Court of Appeals judges booted him off.
That wouldn't be bad enough but the article erroneously mistakes Stearns's ruling relative to immunity and ends with another falsehood stating Judge Casper indicated she would not revisit Bulger's request. If that were the case why are the parties filing memorandum over it? What she said is that she is not inclined to do that but would hear arguments concerning it.
I have the memorandum in front of me. It again brings up the old bugaboo of Carney & Brennan (C&B) holding press conferences outside the courthouse after the hearings. stating C&B "strategically use press conferences to comment on witness credibility, offer opinion on the case's merits, and otherwise attempt to taint the jury pool by claiming outside the courtroom that their client is somehow magically "immune" from prosecution."  
I've noted before that to suggest any press conference by C&B is going to taint the jury pool in the face of the mountainous coverage this case receives shows a pettiness on the part of the prosecutors. After all the prosecution is the one that has been highlighting much of Whitey's exploits over the years with its ongoing cooperation with book authors and news media outlets. Also it holds second position to no one when it comes to throwing bombs. It just does in its pleadings which when picked up by the media are just as likely if not more likely to affect any jurors.
The main problem with the Government's memorandum is that it is in a position like a contestant at a game show trying to figure out which door to select that contains the big prize. It is really in a difficult situation because it knows less now than it did a year ago about what Whitey is claiming about his deal with Jeremiah O'Sullivan.
The prosecutors are correct in saying C&B's position is a moving target —  one that "continues to obfuscate" and to "shift ground."  They suggest, as I have done in the past, that "Bulger is making [his defense] up on the fly."  A little later they note that Whitey "again strategically refuses to provide any information about the date and terms of his alleged deal with O'Sullivan. As a threshold matter, that failure is as good a sign as any that defendant's "immunity" claim is made in bad faith."
Here's the problem I see with the prosecutors memo. After making the latter statement they spend the next twelve pages talking about other things such as  O'Sullivan did not have authority to give immunity, there was no reliance on it by Whitey, Department of Justice David Margolis's affidavit, even spend a page talking about Salvatore "Sammy the Bull" Gravano using the unlikely source of Wikipedia as a basis for their factual assetions, and finally tell us the agreement is "void against public policy."
I understand why they go through all these issues over and over again because that's how lawyers are trained to repeat themselves sometimes ad nauseam lest by not doing that the judge would have forgotten the other ten times they mentioned it. It's a natural fear. But it's a wrong tactic in this case.
The prosecutors here should have set out the flip-flopping by C&B. It then should have put in the two sentences set out above stating how C&B  "strategically refuses to provide any information." Then should have added one simple statement to the effect, "We are within two months of the beginning of trial.  It is incumbant upon the defendant to file an affidavit setting forth the dates, times and language allegedly used by Jeremiah O'Sullivan and himself concerning any alleged agreement relative to immunity or non prosecution. Until such time as that is done prior to trial the court should bar any further discussion of this issue and bar its use at trial."
File the motion to have the matter disclosed or barred. It's time the prosecution stops trying to harvest the wind. I'm at a loss at its willingness to grope around in the dark.