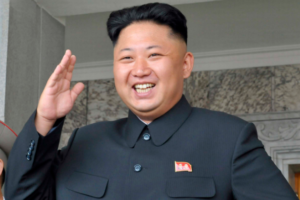 All the king's horses and all the king's men couldn't put Trumpty together again.
That ole tyme nursery rhyme is now much more understandable seeing the man perched on top of the wall at the present time. And by the way I do not refer to the Mexican wall.
According to some like Charles Krauthammer Trumpty is playing Daffy Duck while others in command positions on his staff are acting like a grown up Donald Duck. The grown ups including the generals and secretary of state travel from country to country explaining Daffy Trumpty does not mean what he says but he is just acting as a demented fool to please his supporters. As Bannon his Rasputin noted Trumpty made his promises to his supporters and he is, as I have previously noted, a man of his word. So he will stick to his promises while the grown ups on his staff assure others such as our European allies or Mexico that it is just Trumpty being Trumpty. That nothing is really changing other than people's perceptions. Trumpty is sort of like the Wizard of Oz.
By the way you did notice how many faulted President Obama for not using the words "radical Islamic terrorists." The criticism was sort of inane being based on the suggestion that failure to use those words made him incapable of understanding the enemy. When it came to President Obama logic got lost.
You also may have noticed how Trumpty right out of the box was eager to use those words to the mighty cheers of his followers. He continues to do so as if this advances the fight against ISIS.  Yet in the corridors where the battle must be fought the sane leaders avoid using that term. The new intelligence chief H. R. McMaster has told his staff not to use that term. He has no time for silliness. McMaster recognizes these barbarian-type groups have perverted Islam in the same way a guy like Hitler born a Catholic perverted his faith.  Who would ever have called the Nazis radical Christian terrorists?
Krauthammer told how Trumpty is the "crazy dangerous" leader in the mode of a Nixon madman who acts a little loony tunes to get what he wants. His grown-ups in his national security team – defense, state, CIA, etc – are the men in white coats assuring others that as long as he takes his weekly golf pills they have him under control. He points to some examples where this seems to be working although it is a stretch thinking that by threatening to release the panting, drooling pit bull against a nation will make it compromise what it perceives as its national interests.
You may have recognized that Kim Jung-un just upped the ante against South Korea, Japan, and the U.S.  His possession of and use of the world's most toxic nerve gas, VX nerve agent, to murder his brother as is now reported I suggest was for the purpose of telling these nations to tread softly or they face unimaginable consequences.
Krauthammer tells us: "the combination of radical rhetoric and conventional policy may induce better behavior both in friend and foe." Then he recognizes: "Alas, there is also a worst-case scenario. It needs no elaboration." How then does the game of "mad man" or "Daffy Duck" turn out when each side has a mad man in control? There is no one the grown-ups can run to behind the scene and tell that the leader was only ranting and is not to be taken seriously
In that case Dumpty Trumpty's wall of protective serious men shilling for him will break and he'll bring about a great fall. Unlike in the nursery rhyme it may not just be Dumpty Trumpty who "could never be put together again."