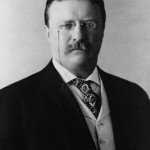 It's fair to say this will be the last full week the prosecution team will be putting in their case. Then Carney and Brennan (C&B) will be up.  Yesterday afternoon at 2:00 pm the court held a session without the jurors to go over the scheduling and clean up some loose ends.  I ventured from the media overflow room up into the courtroom itself. I prefer the former because Judge Denise Casper has a tendency to speak softly (she doesn't yet carry a big stick if I can judge from the manner in which Wyshak continues with his talking objections but in time she'll find it and be an excellent judge) and I can't pick up her every word. That may not be as much her problem as mine.
Carney said he has cut his witness list substantially. He has culled out all the witnesses relating to his immunity defense and depending on who the government calls, he may be able to cut it down more. I take from that if the government wants to put Steven Rakes on the stand Carney will be calling in his sisters to contradict him; it's always nice to see family feuds played out in front of the world ala the Demoulas endless battles.
Carney intends to put on a robust defense. He told the court that the first wave of his subpoena's went out last week and the second wave went out on Monday. It sounded like he was launching Marine landing ships off an LST. The government wants Carney to give it an offer of proof about the remaining witnesses; Carney apparently had no problems with it.
He said he was calling two witnesses regarding the operations of the FBI. On was Joseph Lasare (ph) and the other Robert Fitzpatrick. I can hardly wait for Wyshak to sink his fangs into Fitzpatrick. Or perhaps Zach Hafer can practice his cross-examinations skills on him. They've already labeled him a serious revisionist of history, with which I tend to agree.
Today brings back to the stand Michael Solimando. We left off yesterday with Hank Brennan trying to establish he was a good friend with Jimmy Martorano, Murderman's brother, who is eleven years older than Solimando. Perhaps listening closely to the cross I'll have a little better idea of the defense.
Speaking of that, I have to tell that I met with J.W. Carney after the hearing yesterday afternoon and we talked for a couple of minutes sitting on the bench in the corridor of the courthouse.  I relate this because it sort of brings my career in a circle. I asked him how he was doing putting up with the crunching schedule he was on. When he started to answer my question I was brought back 30 or more years to the time I was trying a complicated arson case against Mel Lewison. Mel was a prominent defense lawyer who fought like hell in the courtroom but was always a gentleman outside the pits.
The case we were trying was into its third week. I was talking to Mel who was in his mid-fifties and at least 15 years older than I was. We were outside the courtroom during a recess. He said, "Matt, I can't do these long trials anymore. They take too much out of me. This is  young man's game." Well as you may gather J.W. Carney was feeling the same way as Mel did those many years ago. I thought it was interesting hearing the same story from an who attorney was much older than I and again from one who was much younger.
Trying cases like this takes its toll. The younger lawyers are better able to deal with the long hours, the ongoing pressure, the lack of sleep, the ups and downs, and the waking up in the middle of the short time remaining for sleep because your mind never rests.  It's a tough business for both sides and our society is well off that we have people willing to take on this task.
Which reminds me that I have the easy job in all this. I am the critic. So I'll end with a quote from Teddy Roosevelt (remember him?)
It's not the critic who counts. It's not the man who points out how the strong man stumbled. Credit belongs to the man who really was in the arena, his face marred by dust, sweat, and blood, who strives valiantly, who errs to come short and short again, because there is no effort without error and shortcoming. It is the man who actually strives to do the deeds, who knows the great enthusiasm and knows the great devotion, who spends himself on a worthy cause, who at best, knows in the end the triumph of great achievement. And, who at worst, if he fails, at least fails while daring greatly, so that his place shall never be with those cold and cruel souls who know neither victory nor defeat."