"When did you rais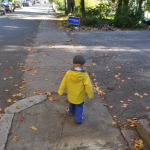 e your hand, Carr?" I thought.
I don't think I've ever been more disgusted at a writer than I was at the article written by Howie Carr on election day concerning the race for Congress between between Seth Moulton and Richard Tisei. He wrote "Imagine Seth Moulton at some future Democratic national convention, raising his right hand in salute: "This is Lt. Seth Moulton, reporting for duty!" Or is it doody? Yep, he fancies himself the next John Forbes Kerry. Might not admit it yet, but he's got the same pedigree — Brahmin bloodline, prep school, Ivy League, military
service "in a war he opposed," and of course, the de rigueur legion of worshipful bowtied bumkissers on Morrissey Boul-evard. They swoon at the very mention of his Seth-ness — "a humble hero (who) has emerged for cynical voters," as one of the rumpswabs gurgled about their latest crush."
It irked me, and I'm sure it did the voters in that district who gave the race to Moulton by 15 points, that Howie Carr who never raised his hand to defend the country denigrates those who do. You know I'm no Brahmin lover but that pedigree: "Brahmin bloodline, Ivy League, military service" is one which has served our country very well from the days of the Civil War when people like Oliver Wendell Holmes stepped up and volunteered to fight.
Moulton was a Marine Lieutenant leading a company of Marines in combat in Iraq. He won two decorations for his heroism, the Bronze Star and the Navy and Marine Corps Commendation for valor. You can read about the citation here. It is people like him who put their lives on the line for our country because of their belief in our values who we need in Washington, DC. Did you notice how things have fallen apart since those without military experience have gained the ascendency in our nation?
The only thing Howie ever fought was his waistline and the only thing he ever fought for was his hairline. He's a prep school bumkisser of the Globe ownership where he longs to work. He's on his way out of WRKO after 20 years to greener grayer pastures taking his 75-year-old plus pale Depends audience of begruders with him. Like Russ Limbaugh he's belongs to an America of the past.       
Another part of the comment is Carr's supposed disdain for the "bowtied bumkissers on Morrissey Boul-evard" saying "the Globe is heads over heels for Seth Moulton." For those who don't know it, Howie has a very cozy relationship with the Globe and its writers. His alleged disdain for them is fake. Look at the names of the people who the Globe writers thanked for helping them write books about Whitey and Howie's name is right there. During the Whitey trial he and Globe reporters played around like bosom buddies.
Charlie Baker, of course, knows that he got the job thanks to the phony Globe poll within ten days of the election that put him up by 9 points. Designed to chase Coakley voters away by discouraging them, it did just enough to tip the balance. Those who are up to the Globe's sinister way of doing business could spot its doings but most people who think it is on the level can't. I pointed out its sinister campaign against her as it progressed. Of course, there's a great irony in this. Coakley long ago lost the support of people who know O'Brien and Cahill didn't deserve to be prosecuted but she went ahead and prosecuted them because she was urged on by the Globe which then stabbed her in the back. One can only wonder what deal Baker has made with the Globe and its ownership. That'll be something to watch down the line.
Too bad, we now have to live with Baker and his fishy story as governor. By the way on election day Charlie Baker and Howie Carr were in an extended discussion about the election even to the point of Carr pushing Baker not to give Coakey a judgeship. For you who voted for Baker, Howie thanks you from the depth of his cold heart. You should know that when you support people who Carr is close to you are empowering his vile act.
One final note, another Carr buddy Scotty Brown having lost his bid for the senate in New Hampshire announce two years from now he's going to take a shot in Maine. If that fails he's been telling people he'll keep moving north and that he'd run for the U.S. Senate in Quebec. You gotta admire his grit.