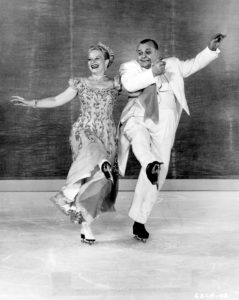 Looking at the Democratic candidates, none of whom really gets me quite enthused, I see that Massachusetts own Elizabeth Warren is among those considered contenders. Her great proposal is – as she puts it – to have people with over 50 million in assets to pay two cents. That's all she's asking, two cents on the dollar for every dollar over 50 million in wealth. Well that's not exactly correct for if you own more than a billion dollars then for every dollar over a billion it is three cents.
Two or three cents doesn't sound like much until you start attaching it to large amounts of dollars., then it becomes quite significant. One person discussing the wealth tax noted: "Facebook CEO Mark Zuckerberg is worth about $57 billion. A 3 percent tax on that fortune would cost $1.7 billion in the first year, . . ." So it all adds up as you can see.
I don't have any problem with people who have over 50 million dollars in assets paying a greater share of the taxes. But I assume most of them have paid taxes on the money they accrued over the years so turning around and saying because you accrued more than a certain number of dollars we are going to start taking some away from you seems a little bit unfair. Not that unfair really is a measure of anything when you start with the proposition that for many people life is unfair.
The real problem that I have with wealth taxes is figuring our how much wealth a person possesses. With Zuckerberg the guy doing his estimate based it on his stock holdings. But doesn't Zuckerberg own a good part of a state that is situated in the middle of the Pacific Ocean. What is that worth? What is all his art work worth? Does he have to disclose all that he owns? Will federal auditors come to his homes and assess the value of everything in there to figure out his taxes?
What about Jeffrey who owns the island in the Caribbean?  What value do we put on that? What about all the other things he may or may not own.? Who is going to track all this stuff down? Will they find all the bank accounts hidden off shore in the names of other entities that Jeffrey owns?
Then there's the woman living modestly in a small house in the western part of Massachusetts who owns two painting by Leonardo da Vinci that have been in her family for decades. The last painting by da Vinci, Salvatore Mundi, sold for 460 million a couple of years ago.  Who is going to price these paintings to figure out her wealth tax. Assume each is given a value of 525 million which is considered low. She has to come up with 20 million dollars to pay her taxes which she doesn't have. Will one of her paintings be confiscated?
The wealth tax causes enormous problems in determining the value of any asset outside of stock and real estate and even in determining who owns what? The idea of such is outlandish but advocated because many of her other ideas need an outlandish proposal in order to pretend there is a way to pay for them.
There is a more simple approach. It has been battered down through the years but it provides the most equitable manner of taxing people. It is the progressive income tax based on a persons total income including capital gains. The higher the income the higher the tax with no exceptions. It's not difficult. What is difficult is to figure out why no one is advocating it.