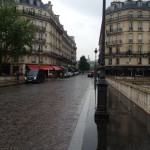 He had to mention it twice the time when he was talking. He felt quite proud of it although he tried to hide it. You knew he felt proud because it wasn't necessary to mention it a second time. He was called Machiavellian by a man he wanted to be admired by. That man was Whitey Bulger.
Now if there is anyone who thought of himself as Machiavellian it was Mr. James "Whitey" Bulger.  I don't know if he read the Prince or not but he certainly ascribed to one of Niccolo's precepts, "it is better to be feared than loved."  Margaret King of Southie testified how when her husband Tommy went missing she went looking to talk to Whitey.  Evidence will show Tommy was in the Mullen gang and was a rival of Whitey's and likely murdered by Whitey. The word in Southie is he was feared by Whitey. FBI reports attributed to Whitey said he had to go because he was getting too wild.
Whitey was getting into a car and she had the audacity to approach him. She said she wanted to ask him if he had seen Tommy. He appeared very agitated that she asked.  It was either because he felt guilty that he had murdered him, or because no one approaches the prince without his permission.  I'd go for the latter reason.
Whitey lived by scaring people. Who wants to be around a guy who is known for pulling a trigger on people and whose rivals seem to disappear? So for him to suggest this other guy was like himself, Machiavellian, that was quite a tribute.
I can't say Whitey erred in making that assessment.  You've heard how Martorano got 12 years for 20 murders; and how Weeks got 5 years for 5 murders; well this guy never did a day in jail. Not one. In a sense he got himself the best deal of all even though he was the one that really could have stopped all the killings if he was not so interested in lining his pockets with gangster money.
I got to give Whitey credit for this, he could smell this guy out from a mile away and with the flattery was able to quickly get him to fall in love with him, figuratively speaking. He was told by one of his underlings that Whitey and Stevie would do anything they could for him. He swooned. The Machiavelli cognomen was icing on the cake. He stood proud and tall hearing it.
His love affair with Whitey and Stevie lasted from 1975 until sometime in the late 1980s. It broke up, or I should say he broke up with Whitey. He thought Whitey had been recording some of their intimate and private conversations.
You've all heard of Michelle Kosilek who murdered her 36-year-old wife Cheryl McCaul when she was living with her as a man Robert Kosilek – well she got convicted of first degree murder and will die in prison.  I mention that because when one kills another in a close relationship, the Commonwealth of Massachusetts does not look too fondly on it. The same applies to one who tries to kill another to get out of such of a relationship.
What this Machiavellian guy did to break up his relationship with Whitey was to try to get him hit. He did it in an unusual way: one which left, as they say, no fingerprints; no way to trace back to him.  He managed to align himself with a broadsheet.  What better way than to send a message to the Mafia that someone is a rat than to do it through the newspaper. His intent, as he admitted, was to get Whitey killed.  If that happened the relationship would be cleanly severed and he could go on with his life.
This man, John Morris, will be the next witness. Oh, before I go, I must mention the tears. During his testimony he will cry on cue as he has done twice in the past when he tells about pocketing money given to him by Whitey.  It's a great act. But I don't remember Niccolo recommending them.