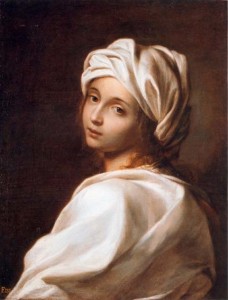 Happy Father's Day to all you dads out there who understand that being a father involves a lot more than fathering a baby. It involves a life time commitment; a taking on a responsibility that will never go away. It involves sharing the joys and sorrows of another in a way that you would never be able to understand had you not made the decision to be part of your child's life. It is doing your best to smooth the road ahead for the child with the awareness of the bumps and bruises that lie ahead for both of you. It is never doing anything to bring physical or psychological hurt onto the child no matter what your relationship may be with the child's mother. It is treasuring every moment you can be with your child and recognizing the words of Kahil Gibran:
"Your children are not your children. 
      They are the sons and daughters of Life's longing for itself. 
      They come through you but not from you, 
      And though they are with you, yet they belong not to you. 
      You may give them your love but not your thoughts. 
      For they have their own thoughts. 
      You may house their bodies but not their souls, 
      For their souls dwell in the house of tomorrow, which you cannot visit, not even in your dreams. 
      You may strive to be like them, but seek not to make them like you. 
      For life goes not backward nor tarries with yesterday. 
      You are the bows from which your children as living arrows are sent forth. 
      The archer sees the mark upon the path of the infinite, and He bends you with His might that His arrows      may go swift and far. 
      Let your bending in the archer's hand be for gladness; 
      For even as he loves the arrow that flies, so He loves also the bow that is stable." 
Today will not be a happy day for all, there are some who have lost their fathers recently. One such family is the children of Jimmy Lee, Lexi, Jamie and Izzy and his wife Beth. Lee, 62, vice-chairman of JP Morgan died while working out at home on his treadmill.
He just recently wrote a note to a friend saying: "despite his long and successful career, his 'greatest accomplishment' was his children" — his son, James, and two daughters, Elizabeth and Alexandra."
He was offered a job at the Blackstone Company that would have made him ten times more than he was earning at the time.  He said he turned it down because he wanted to watch his three kids play sports. "All three were accomplished student-athletes, and I didn't want to miss one of their games, and I didn't. If I took the Blackstone job, it would have meant family taking a backseat. No games to watch. I made a huge choice — family first, no matter what." 
He went on: "I vowed if I ever had children and a family that I would be as good a dad as I could possibly be, so I was constantly making trade-offs in my career where I would end up paying the price of working that much harder, but that enabled me to see a soccer game, see a hockey game, coach a baseball game. I'm a huge believer that now that the children are older they remember those moments, so I feel I really made good on the promise."  
He did. He understood what it was to be a father. He understood the sacrifice saying: "it's a zero-sum game. If you're going to try and see the soccer game, that's three hours of work that you're not going to do then. That work has not gone away. You just have to do it at one in the morning or whenever."
The time to do things with your child is now. You cannot put it off. In late May 55-year-old Edward Gilligan the president of American Express also passed away.  Of him it was said: "He was a proud husband and father, and his love for his family was evident in all that he did.'  A recent post on his Facebook page told how he had just bicycled more than twenty miles on Martha's Vineyard.  He left behind his wife Lisa; their four children, Katie, Meaghan, Kevin and Shane.
They too will have a sad day. There are many others who will not have his or her father. It is only hoped that the old man spent the time with his kids that he should.
I also think of two women trial lawyers who worked with me in the DAs office who I see or talk with two to three times a years. Both with children who have done extremely well in school and are heading  to college, one divorced and one still married. The divorced one made sure that despite the separation and the hurt she suffered she never did anything to interfere with the children's relationship with their father who stayed in their lives; the other one has always been thankful that her husband had a deep interest in their kids and that he stayed away from alcohol after they married.
I mention them because to be a good father it helps  to have the help of a good mother.   So don't forget them.