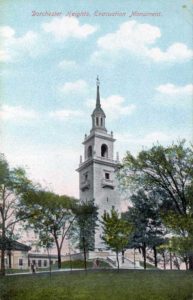 I began writing this week about John Connolly suggesting he is wrongfully incarcerated in Florida. After doing that I wrote about the problems I have with him. The first was his attempt to subvert a federal case pending against Stephen Flemmi and other gangsters; the other was his involvement in the John Naimovich prosecution.
Those who commented on my posts did not address the matters I wrote about. I heard lots of things about how Connolly was doing his job and the evils of the federal prosecutors. I even heard about the FBI and Justice Department regulations that were in force. Nothing I read changed my mind that Connolly's actions were justifiable. I strongly believe that an FBI agent should not befriend gangsters nor should he or she continue associations with them, if they did because the job required it, after they left. I agree that Connolly had a First Amendment right to write an anonymous letter to Judge Wolf on Boston Police stationery making false allegations about other law enforcement officers that interfered with Judge Wolf's hearings on motions;  but I would suggest that exercising a First Amendment right does not shield you from repercussions having done so.
A recent example of this is a young man who had a scholarship offer to a college was shown in a video making racist comments. He had a right to do that. The college also had a right after seeing that to withdraw the scholarship.
I set out my questions about John Connolly to show when I say he is wrongfully incarcerated in Florida I do not look at his case through rose-colored glasses. He was convicted in Florida of being involved in the murder of John Callahan. The murder was committed by John Martorano. He did it because Callahan paid him fifty thousand dollars to murder legitimate business man Roger Wheeler in Oklahoma. There was only one person who could link him to the Wheeler murder. That was Callahan.
Martorano wrote a book telling of his murders. He routinely murdered people who were a danger to him or who he thought might become government witnesses. When he learned the investigation of Wheeler's murder had turned its eyes to Callahan because of his prior involvement with Wheeler's business no one had to tell him to murder Callahan. He knew if he eliminated him the connection between him and Wheeler's murder would be severed.
David Boeri wrote back in 2008 about The Martyrdom of John Connolly. It was written shortly before his trial was to begin in Florida. The prosecutor of Connolly, Fred Wyshak, was planning to have John Martorano testify against him. Martorano would say that he murdered Callahan because Connolly told Whitey Bulger and Stephen Flemmi that if Callahan talked to investigators he would give everyone up. Connolly had never  talked to Martorano nod did he have any involvement with Callahan. He was in no danger no matter what Callahan did; no one had to tell Martorano that Callahan presented a risk to him.
Boeri wrote: "According to Miami-Dade detective Ram Nyberg's report in December 1999, "Martorano had no idea of anyone else besides [himself and] Bulger and Flemmi who were involved in the conspiracy to kill Callahan." At a deposition in March 2006, the detective reaffirmed his earlier report: "Neither of Mr. Martorano's proffers included any information on John Connolly."
Boeri also wrote: "During a deposition in New York in April 2005, an attorney asked Flemmi, "Did [Agent Connolly] ever suggest to you directly or indirectly that certain people should be killed?" "No," Flemmi said. "He gave information for Bulger. Bulger interpreted it the way he wanted to interpret it."
How was it then that Prosecutor Wyshak knowing that disregarded it? How was it that in 2002 at Connolly's trial in Boston Martorano testified that he met in New York with Whitey and Flemmi. He said Whitey did most of the talking saying that Connolly told him that Callahan had been hanging around with Brian Halloran, Callahan told Halloran that Martorano murdered Wheeler, and Halloran had told the FBI. Martorano said that's why Whitey murdered Halloran.
He also said Connolly told him the FBI would put a lot of pressure on Callahan and the latter would not be able to stand up to it. if he talked, they would spend the rest of their lives in prison. The problem with the whole scenario is that the only one in danger if Callahan talked was Martorano. He would have known nothing about the contact between Martorano and Flemmi, if any, prior to Wheeler's murder.
The other problem is that the way Martorano testified in 2002 he had Connolly as an essential player. Why in prior proffers had he not mentioned him? The jury in Boston totally disbelieved Martorano. Yet, how is it that a prosecutor, in this case Fred Wyshak, knowing this went on to Florida to prosecute Connolly a second time for the same matter.
During Connolly's Boston trial I became convinced that the case was not so much about Connolly as it was about trying to get Bill Bulger.  Any doubts on that behalf were resolved when I saw a video of Wyshak saying after Connolly's conviction in Florida when asked where did Connolly go wrong, he replied, "he got too close to the Bulgers and South Boston."  Bulgers, plural.
I've always thought you should never commit a crime alone. If you do you have no one to squeal on. Bring along some others so you can rat them out and get a deal for yourself. Another part of that is one should not associate with people who are not criminals. Here was Connolly's big dilemma: Bill Bulger was not a criminal. He was, as Connolly said, "a man of integrity." Wyshak was convinced Bill was a criminal. He wanted Connolly to give him something on him. Connolly had nothing to give. Nor did any of the other legion of people Wyshak squeezed trying to get something on him.
Connolly will die in prison because Bill Bulger is an honest guy. Go figure that one out. Maybe by now Wyshak will have been happy with his pound of flesh and accept that Connolly can't give him anything. Time to lift up his thumb off the scale of injustice. Connolly's suffered enough.