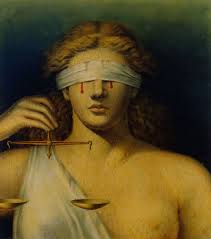 Here's a description of what the 10 Miami-Dade Appeals judges "struggled with."  I'd suggest it is not something a sixth grade student would have struggled with.
In what the newspaper said – well let me let it speak for itself: "But in November, in a legal rarity, the court decided that all 10 judges should be allowed to weigh in on Connolly's conviction. Connolly has remained imprisoned."  (my emphasis)
It sure is a legal rarity because it is almost never done that the ten judges sit after three other judges considered an issue when two out of three ruled in favor of the one party. It is also a rarity, or at least it should be, that a guy who has been deemed wrongfully committed is kept in prison.
The issue here is so simple that you can see the hands of the Department of Justice (DOJ), ("Department of Injustice?), all over the case. Connolly never should have been tried in Florida on these charges in the first place. But don't think I say that because I'm some kind of cheerleader for Connolly. I'm not. When he was convicted in Boston in 2002  I believed he had a fair trial. I thought his sentence was somewhat excessive because it was based in part on things the jury found he had not done. (Only in the First Circuit are the charges even if not proven added into a sentence.)
Later, I changed my mind. He should have been given a new trial. In a disingenuous opinion the First Circuit Court of Appeals refused to grant him one event though a critical witness against him committed perjury during the trial. I've written about all this before.
The reason Connolly should never have been tried in Florida is not because he did not do the things he is alleged to have done but because he did them. It was his job to do them. As an FBI agent involved in handling a Top Echelon Informant in exchange for their information he protected them. That's what the Top Echelon program is all about.
The law as I understand it is that if a federal agent is doing his job then a state has no right to charge him for anything he did pursuant to his job under the Supremacy Clause. How Florida got away with doing it (it really wasn't Florida as I'll explain in a minute) is because Connolly needed the DOJ has to assert that claim. That, of course, was impossible. The DOJ was behind his prosecution.
The other reason Connolly never should have been charged is that he was charged with the same offense in Boston and found not responsible by a federal court jury. He was then indicted again for the same thing. That would have been all right if the indictment was the result of Florida's independent determination that he should be charged; but it wasn't. The state was aided and abetted (if not forced) to charge Connolly by the DOJ. The same group of people working with the federal government who lost in Boston went to Florida for a second bite of the apple and tried the case again.
Our Constitution provides no person shall be tried twice for the same crime. Unfortunately Connolly was not given that protection. Why this was never litigated astonishes me.
That's all water over the dam now; a guy who never shot or injured anyone has been in prison almost 15 years while those who murdered upwards of 20 people like John Martorano who actually did the murder in Florida are free.
Martorano murdered Roger Wheeler in Oklahoma because John Callahan wanted to take over his business. Knowing Callahan was the only one who could link him to that murder he murdered Callahan in Florida. Martorano walked Connolly into the deal to get a deal for himself. The whole situation is so sordid especially since the true facts are obscured by a biased media repeating lies over and over again about Connolly it can get one sick at the injustice of it all. Lady Justice must cry anytime she thinks of this.
On Lincoln's birthday the Miami-Dade Appeals court had to decide if Connolly's conviction of second degree murder by gun was valid. He had been acquitted of first degree murder and conspiracy to murder. Connolly argued he could not have been convicted of that charge because it was necessary that he have possession of the gun or be present in or about the scene when the murder by gun was committed. The person with the gun was John Martorano. Connolly was up on the Cape at the time. There was no evidence, none, that he knew this was happening.
The evidence against Connolly was that three or so weeks before the murder he met with Whitey Bulger and Stevie Flemmi, two men of evil but both of whom were FBI informants being protected by the FBI, and told them the FBI was going to pressure Callahan into talking about Wheeler's murder. (To suggest Martorano did not know he was in the jackpot without that information is absurd. Read his book Murderman Hitman and see how many people he murdered to stop them from testifying on others.}
The meeting took place in Massachusetts. Connolly was wearing a gun as an FBI agent at that time. He was 1200 miles from and it was a month before Martorano shot Callahan in the head with a gun unconnected to that of Connolly. It is obvious Connolly's gun played no role in the murder nor did he.
Murder by gun is an aggravating factor because the gun has to be used as part of the crime not because someone may have handled a gun a month before the murder. Otherwise, if I went into a gun shop on February 14 and bought a gun planning to kill J.W. Wiseacre; and then on February 21 I went to Wiseacre's home without the gun and strangled him, I could be charged with murder by gun. Your sixth grade friend could figure that the law never was intended to apply to that situation.
The issue is quite simple and clear and should take an honest judge a few minutes to decide it. All Connolly needs is a few good and honest judges. If he gets them then he should be freed lickety-split; if not, then we are dealing with something quite dastardly in America.
Hopefully Connolly will be home in time for the St. Patrick's day parade.