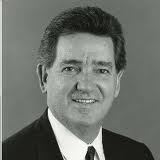 Kevin Weeks told of a couple of meetings with Connolly when he was with the FBI in 1978 and 1984. They were no more than greeting each other and had no substance to them. He said in 1996 Flemmi  who was in the Plymouth jail gave him a number and told him to reach out for Connolly to find out what was going on with the federal investigation against him. You have to keep in mind Connolly had been protecting Flemmi since he returned to Boston and took over as his FBI handler back in 1973 or 1974 up until he left the FBI in 1990. What was it that made Flemmi think Connolly was still interested in protecting him?
Weeks met with Connolly in Harvard Square. He told him of Flemmi's request. Connolly said he would see what he could find out and let him know. Why?
The next meetings were at a Cambridge restaurant, Finnegan's Wake. Connolly told him the government's case was weak and was breaking down. They discussed the witnesses and what Connolly knew about them. The understanding was that Weeks would carry that information to Flemmi.
It's not just Connolly's helping Flemmi he is doing it with Whitey's strong-arm man Weeks. You have to question what's in Connolly's mind. To protect himself from being discovered in touch with these men Connolly had Weeks call his office and identify himself as Chico; when Connolly wanted to get in touch with Weeks he would call his  brother. His brother would then call  Weeks and  say, "your girlfriend called." Here we have Connolly showing he knew there was something wrong with his doings by using  codes to hide their contact.
The meetings switched from Cambridge to the Top of the Hub on the  56th floor of the Prudential Building where Connolly had his office with Boston Edison. Connolly continued to provide him information apparently from what was said in front of the grand jury.
It gets a lot worse. Flemmi and the guys he was in the can were scheduled to have motion hearings before Judge Wolf on their motions to dismiss the case. They wanted to know the names of the informants who provided information for an FBI bug.  Weeks went to Connolly to get that information. Connolly provided it for him. He went back to Flemmi in prison and gave it to him. Connolly was giving out the names of his informants as well as other informants not his.
Not content with just feeding information to Flemmi and being in touch with his lawyer, Connolly also wrote a letter to Judge Mark Wolf attempting to undermine the case against Flemmi. He provided Weeks with a tape recording which Weeks gave to Flemmi's lawyer for the purpose of saying it came from FBI Agent John Morris trying to frame Morris.
What does this tell us about Connolly's character that he would be helping out a most evil man he had to know murdered other people by undertaking to do all these underhanded things to try to defeat the government he worked for?  I mentioned this before that it is not just Kevin Weeks's testimony  that disclosed this but there was corroboration evidence  from others.
This desperation on Connolly's behalf is inexplicable and has to be considered when judging his character. If any reason can be given for it the best I can think of is that Connolly  was afraid of what Flemmi knew about himself. He certainly  wasn't trying to help him because he believed in his innocence. He didn't owe him anything having protected him for twenty years.  Having done that wasn't it enough?
What was it that allowed Flemmi to extort more out of him? Friendship? What does it say about an FBI agent who befriended a guy like Flemmi. But then again  he was friends with Whitey.  Money? Flemmi would testify he paid Connolly over two hundred thousand dollars. Whatever the reason it reflects very poorly on Connolly.
Connolly had a chance to explain. He was called to testify before Judge Wolf but took the  Fifth. He had a chance to testify in Boston at his trial but sat silent. Again in Florida he had another change but there too he passed up the opportunity.
He says he will tell all when he gets out of prison. Isn't that a little late. The time for telling  was a long time ago. Hasn't the train already left the station? Do we really have to hear anything from Connolly now that we know about his relationship with Flemmi? Doesn't that tell us all we want to know?