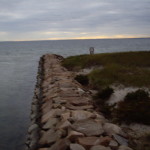 I wrote yesterday about agents gone wild. This is because no one is able to verify what that agency is doing and the president and Congress which is supposed to oversee the Bureau are intimidated by it. The Hoover era continues even as we see a switch between directors with the new director coming from the same problem area as the old director the Department of Justice.
It's not so harmful that it set up top echelon informant programs that empowers murderers and causes the demise of individual Americans, it becomes extremely dangerous, if not an outright threat to thousands of Americans when its culture, which finds embarrassment the thing most to guard against, let terrorists slip through the gap.
We have been warned that the FBI is not the agency to handle the terrorism threat. We've seen that is just the case with the Marathon Terrorist Attack in Boston where for all we know Tamerlan Tsarnaev was an FBI informant. I'm not alone in my opinion here.
William Odum a brilliant thinker and great American was a retired U.S. Army 3-star general, and former Director of the NSA under President Ronald Reagan, which culminated a 31-year career in military intelligence. He went on to work closely with Zbigniew Brzezinski at  Center for Strategic and International Studies.
He wrote an opinion piece on June 29, 2005 in the Washington Post entitled: "Why the FBI Can't Be Reformed." said:
"The problem is systemic. No one can turn a law enforcement agency into an effective intelligence agency. Police work and intelligence work don't mix. The skills and organizational incentives for each are antithetical. One might just as well expect baseball's Washington Nationals to win football's Super Bowl as believe the FBI can become competent at intelligence work. . . . The only hope for improvement is the creation of a separate agency, equal to the CIA and under the new director of national intelligence. Sometimes called the "MI-5 solution," after the British example, it has been dismissed by members of Congress who say that the American public will not tolerate a "domestic spy agency." This is simply untrue. They have tolerated such an agency for decades — the FBI — and it is not known for respecting Americans' civil rights."
Jack Cloonan, a twenty-five-year veteran of the FBI, was as special agent for the Bureau's Osama bin Laden unit from 1996 to 2002.  He told author Peter Lance on May 4, 2006:
"If you want to do something serious about counterterrorism, if you have any influence in Congress, tell them to take it away from the FBI. Bottom Line. Because the culture is such we don't do it well. Yes, we've enjoyed some successes in the criminal process, but we were horrible at predictive analysis. The director, I suppose, and others are trying to recast the Bureau as a domestic intelligence agency. [But] there is just a problem with leadership, and there has been for years." (Triple Cross, Peter Lance, p.467, Regan Books)
I don't suppose anything will be done about it. When as I noted yesterday that Congress is unable to find out why the most recent terrorist attack happened under the FBI's nose. I guess we'll have to continue to lose American lives since fighting the terrorists is not like fighting the Mafia, which the FBI was fairly good at. The terrorists are too often likely to do what the top echelon informants did, use the FBI against itself. If you don't think so, read about Ali Mohamed the FBI informant who trained the 9/11 terrorists. (Triple Cross has the full story of his dealings.)