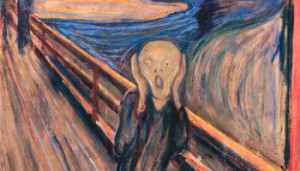 I've written how Andrew McCabe the second in charge of the Fumbling Bumbling Incompetents (FBI) oversaw for at least five months the investigation into the Hillary Clinton emails as the number two man in the FBI. I pointed out that he never should have done that because his wife had run for public office at the request of Virginia Governor McAuliffe and had received 2/3rds of a million dollars from him and every Tom, Dick and Andrew knew McAuliffe and Hillary were as close as brother and sister.
No wonder then the investigation got messed up. You cannot serve two masters. Now I don't know that the blame for this totally goes to the FBI. That is because the Hillary email matter should have called for a grand jury investigation. The grand jury is controlled by the Attorney General so James Comey, he's the FBI director, may have asked for a grand jury and have been turned down by Loretta Lynch the new attorney general. (Lynch by the way won't provide Congress with anything her office has on the money paid to Iran during the prisoner release.)
If the FBI was prevented from doing a proper investigation by Lynch (or her predecessor Holder) then the FBI should note that and should not have cleared Hillary of any wrongdoing. Obviously you do not conduct an investigation into a serious matter without a grand jury. Why a grand jury? Because that is the only way you can get to the bottom of an issue because only with a grand jury you can bring people in with all their records and have them testify.
I did not know that no grand jury had been used until I read this here.  I guess I had not put on my old investigative hat until now. Although I should have recognized something was wrong when I read reports that the FBI was negotiating with attorneys over having their client's interviewed. The normal process is for the FBI to ask you if you want to give them a statement. If you say no you get hit with a subpoena to go before a grand jury.
I confess I missed it. What should definitely have called it to my attention to the unusual way it was being handled was the deal made with two of Hillary's aides."Mills and Samuelson receiving immunity with the agreement their laptops would be destroyed by the FBI afterward."
The original investigation of the emails was fake because it was done without subpoenas, search warrants and no grand jury. What is also strange is handing out immunity to people before they talk. Think of that – the Department of Justice was giving immunity to witnesses before they talked to the FBI. Isn't that something Whitey Bulger said happened to him and the court said those things don't happen.
I know, I am a Johnny-come-lately to the matter and never focused on what was going on. How was I to know Comey was not doing the job right; or that he was taking directions from Obama's – yes Obama is up to his eyeballs in this also – attorney general Loretta Lynch who had that corrupt meeting with Bill Clinton at the tarmac.
What opened my eyes is Comey's letter. The letter is shocking coming at the penultimate hour. I've got to believe if he had a choice he never would have sent it. He was forced to by the discovery his agents made. He knew he could not duck the knowledge of what they showed him so he tried to weasel out of it by sending a letter to Congress to cover his butt. Yes, he thought he was on easy street with the Clintons having gone into the tank for them but there was no way he could now ignore what stared him straight in the face.
It had to be damning. Any tried and true prosecutor knows if you don't do an investigation right from the git go it may come back and take a big bite out of your back side. To do the Clinton email investigation right Comey should have seized the computers of all her top people to see what communications they had with Hillary and whipped them into the grand jury.
He only relied on what Hillary turned over choosing to look at half of the evidence available. We all know that emails are a two way street; if I clean mine off my computer those people who I sent them to will still have them. Comey should have been looking for Clinton's emails in other places. He failed to do it. Of course, Comey's second in command Andrew McCabe also should have been doing this.
What then happened. In chasing down Weiner they ended up where they should have gone in the first place. They found on Weiner's computer emails of Clinton's top aide Huma Abedin. Those must contradict everything she, those other top aides of Hillary, and what Hillary had previously told them.
Neither Comey or McCabe could hide that. Nothing else explains the panic letter to Congress. He is stalling for time. The FBI must have the goods on Hillary and her staff which it should have had back in July. No matter how you look at it Comey and McCabe are finished since they broke the FBI's most sacred commandment by embarrassing the FBI. Time will tell if Hillary is also finished.