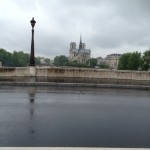 On Wednesday,  May 22, 2013 at 5:00 p.m. FBI SAC Charles Bright from the Orlando FBI office made the following statement:
"We regret to announce the death of Ibragim Todashev who died earlier today as a result of being shot three times by FBI Special Agent Rick O'Shea.  The circumstances of this unfortunate incident are as follows.
Since the identification of the Tsarnaev brothers as the terrorists in the Marathon Terrorist Attack the FBI has been questioning people associated with Tamerlan Tsarnaev. One of these persons was Ibragim Todashev who was known to be an associate of Tamerlan and lived with him in Boston.  Since April 19, 2013,  he has been questioned by the FBI seven times concerning his involvement in that attack. There has been no evidence connecting him with the attack.
On Tuesday, May 21, 2013, two Massachusetts State Troopers, John Lucky and Paul Strong, arrived in Orlando along with FBI Special Agent Rick O'Shea. They were interested in interviewing him about the homicides of three men killed in Waltham Massachusetts, in 2011. They, by prearrangement with Mr. Todashev, met with him at his apartment in the Orlando housing complex where Mr. Todashev lived with his girlfriend, Anna Muschkovick. Accompanying those men were two FBI agents from the Orlando office, Nemo Puitovic and Barley Straight as well as two detectives from the Orlando police department, Gray Reddinton and Gary Tiami.  
They arrived at the location of Mr. Todashev at 10:00 p.m.  The men and Mr. Todashev engaged in a conversation concerning his whereabouts when he was in Boston at the time of the Waltham homicides along with other questions about his relationship with Tamerlan Tsarnaev. During that discussion Mr. Todashev excused himself to go to the bathroom.  Agent O'Shea followed him there and the other law enforcement officials remained in the living room.
The bathroom was accessed through the main bedroom. Agent O'Shea said as soon as Mr. Todashev reached the bathroom, he turned around and attacked Agent O'Shea.  Agent O'Shea was aware of Mr. Todashev's background in martial arts and the attack was powerful and unexpected knocking Agent O'Shea onto the bed. There Agent O'Shea felt Mr. Todashev reaching for his FBI issued weapon and struggle occurred over its control. During that time, Agent O'Shea managed to keep control of the weapon and fired six shots into Mr. Todashev.  
The commotion caused by this struggle caused the other law enforcement officers to respond but the incident had ended by that time.  This incident occurred at approximately 11:45 p.m. an hour and 45 minutes after the interview with Mr. Todashev began."
SAC Bright then answered the questions from the news media that had gathered there.
Of course the above is fiction. That is what should have happened. How Mr. Todashev met his untimely demise has to be a relatively straight forward event. Instead of the above we have a team of FBI experts descending on Orlando from DC. Everyone accepts this a natural. Everything has to be washed and scrubbed before the people are allowed to know anything about it. The soldiers have to be lined up in a row.
What will happen next is we will then get the statement from the FBI which will be to this effect:
"Ibragim Todashev was shot some time in the evening of Tuesday May 21, 2013, by an FBI Agent from Boston who was interviewing him along with two Massachusetts state police officers and other law enforcement officials. During that interview Ibragim Todashev attacked the FBI agent putting his life in jeopardy and acting in self-defense Todashev was killed. The investigation to date shows that the FBI agent acted properly and in accordance with all the rules of the FBI governing self-defense. This matter is under investigation and there will be no further information until the investigation is completed. But let us assure you the FBI acted in a proper and responsible manner at all times." 
Then, of course, we'll hear from unnamed officials with inside information other things that relate to the incident. There will be a knife in some stories, in others it will be a club, and in others a lamp. We'll be told about a confession to murders and perhaps some suggestion he was involved in the Marathon Terrorist Attack.
I hope I'm wrong but I expect the last thing we'll hear is what really happened because if we were going to know that it would have already come out.  It's a simple situation with a half-dozen law enforcement witnesses. Why the delay? Why the silence?