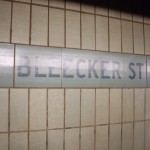 Ralph Ranalli wrote Deadly Alliance because he sat through the Wolf Hearings. He listened to the testimony of an FBI Supervisor Ed Clark who went with another supervisor Edward Quinn to interview a convicted marijuana trafficker Joe Murray who said he had information about four murders committed by Whitey and Stevie and also information that FBI agent Connolly was taking money to tip-off wiretaps.  They did not ask anything about the murders; nor did they include in their report anything that Murray said about Connolly.
I note in my book Don't Embarrass The Family the testimony of Edward Quinn as I recorded it in my notes. He said one of the reasons they went to interview Murray in 1989 was because of his statement about Connolly taking money. He said as soon as Murray was asked about it he said there was nothing to it. He said the reason Clark did not include it in his report was that he only included information of a positive nature. You know they don't include confessions and admissions.
He'd later say he didn't know why he didn't include it but would suggest the 302 report is not supposed to be a verbatim transcript of everything. He guessed that  since Murray gave them no basis for believing the allegation it was not included.
Consider this. Two FBI supervisors are sent out to interview Murray because he makes allegations that a fellow FBI agent is taking money from two murderers. They interview Murray.  They come back and file a report of their interview and mention nothing about what Murray said about the agent taking money.
Years later after Murray is dead they say they didn't include it because he cleared him. It seems to me that if Murray had cleared Connolly that would have been the headline of their 302 report. To compound the deception, the ASAC then closes out the investigation. As for the murders the FBI did not follow up on them or on any other information Murray might have given them.
Also consider this, everyone wants to make this a "Boston FBI Issue." It isn't. The only reason we know about it is because Judge Wolf caused the FBI to open up their files on Bulger and Flemmi. This sordid affair didn't happen under all Boston FBI guys, it was part and parcel of what the FBI is about. The SACs and ASACs that came to Boston were from other parts of the country. They did nothing to change things. I dare say if other FBI offices received the scrutiny Boston received we'd see the common theme running through everything: Don't Embarrass the Family and If It Isn't In Writing It Didn't Happen.  So it followed nothing was put into the FBI report about anything Murray said about Connolly so it must be he said nothing even though that's why he was being interviewed.
I've noted that I came up with the title to my book after attending Connolly's trial in 2002. I was convinced the FBI was willing to let Connolly retire in peace even though it knew most of what he had done. It would have let things slip by except for Judge Wolf forcing the FBI  to disclosure that Whitey and Stevie were informants. Once that happened it was embarrassed and Connolly had to be put out as a rogue agent.
When I decided on my title, I check to see if anyone else had used it. I found that in 1972 a former FBI Agent Bernard F. Conners had written a novel "Don't Embarrass The Bureau."  He knew that was all that is important to the FBI. One way you embarrass the bureau is to expose a fellow agent's transgressions. That explains the silence on Murray's statements about Connolly taking money.
But more than that, it shows like I wrote yesterday that the FBI files can't be trusted. They are not written with an idea of telling the truth but to glorify the FBI and its agents. When you have a system where one party can decide the status of another party, here being an informant, without having something to show that the other party knows that she has been labeled an informant, then the system is ripe for all sorts of fraud.
When we see the FBI carrying Whitey as an informant in 1971, we also see the information about him does not support that designation. When we see the FBI files saying Whitey was an informant in September 1975 we cannot rely upon that as being  truthful. Once you see the FBI files contain lies, how then do you choose what part of them are truthful?
The FBI files on Stevie Flemmi show he was opened in November 1965, closed in 1967, opened in September 1980. Flemmi testified he never knew he was closed. The information in the FBI files like the restrictions set out in its rules and regulations are all nonsense. We have an agency that uses deceitful records so that it can deceive the public.
We know Flemmi was an FBI informant between 1967 and 1980. It was in the late 1970s when Connolly and Morris went to Jeremiah O'Sullivan and asked him to keep him out of the Race Fixing Case indictment because he was an informant.
Judge Wolf seemed to repeat over and over that an FBI report "is another document containing false information."  The FBI Director Clarence Kelley told  how his subordinates in the FBI deceived him. Judge Wolf found the guidelines the FBI operated under were routinely ignored. What are we to make of all this?
We've got a national police force that has filled its files with reports that contain half-truths and agents of that force testifying in court based on these reports. We've got people writing books and court decisions picking an choosing which ones to believe. It seems like a madcap comedy or zany Marx Brothers movie and that we should all be laughing but we can't grasp the humor because the consequences of this malfeasance are so dire.