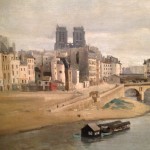 When you read this report keep in mind that most of the handlers don't report when their informants are committing crimes and also that the FBI SACs, as we learned Friday from long time secretary,are in the habit of ordering reports that may be embarrassing destroyed. Some of this I talked about in my book, Don't Embarrass The Family.
Even admitting authorizing 5,600 crimes a year (which probably amount to in actuality tens of thousands) that in itself is a crime wave. These criminals are not only committing the crimes but are not being prosecuted and are protected.
How then can we deny the FBI is not a criminal organization which should be prosecuted under the RICO statute?
USA Today reports: Alexandra Natapoff, a professor at Loyola Law School Los Angeles who has studied such issues commented on the number of crimes being committed by informants: "I'm sure that if we really knew that number, we would all be shocked."
Now here's something readers of this blog should not be surprised about.
"A spokeswoman for the FBI, Denise Ballew, declined to answer questions about the report. . .  ."
"USA TODAY asked the FBI for all of the reports it had prepared since 2006, but FBI officials said they could locate only one, which they released after redacting nearly all of the details."
Then, of course, there is this from a member of Congress who has been waiting for a year for an answer as to why the FBI used a Mafia capo Mark Rossetti suspected of six murders as an informant after they said they discontinued doing those things in 2002.
Representative Stephen Lynch, D-Mass., said "This is all being operated clandestinely. Congress doesn't even have the information," "I think there's a problem here, . . . "  Representative Lynch to his credit has sponsored a bill that would require federal agencies to notify lawmakers about the most serious crimes their informants commit. That apparently is going nowhere.
We've fallen asleep. The Todashev investigation where he was killed by an FBI agent is coming up on being 3 months old. The FBI  has barred Florida from releasing the autopsy report. Here's a report in May about some information on it. His girlfriend Tatiana Gruzdeva is being held incommunicado in ICE custody.
Can't you understand how foolish we look in the eyes of the world when we preach to other countries about human rights and a killing takes place by federal agents under the simplest of circumstances to investigate and for all anyone can see there's a massive coverup going on? Would you as a foreigner looking at America think that things were well when our Congressman can't get answers from the FBI about a terrorist bombing in America.  Are you surprised that Russia gave Edward Snowden temporary asylum for a year? Can't you hear Vladimir Putin saying to his cohorts: "they kill a Russian citizen who they are supposed to be talking to and cover it up. Can we trust them not to kill Snowden? Do we want his blood to be upon our hands."
The FBI might not care what the American citizens think. But we American citizens should care what the world thinks of us. What do they think when our FBI aligns itself with criminals? How is it that we've let a person like Putin take the high ground? Will any one in the world seriously pay attention to us when we talk about values or will they snicker at us knowing how we let the FBI operate?