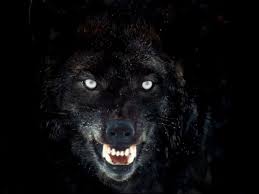 Here is a simple way to look at this. You own ABX Tools. It is located at the end of a long  street with one other business, ISIS Matters. The FBI suspects terrorist operate at ISIS. It tells you it wants to take over your business for a few months to conduct surveillance. You say no. It is your only means of livelihood and if you stop production you'll lose your customers forever. A few days later the FBI returns with a court order ordering you to vacate. You are stunned. You had no chance to be heard by the judge. When you complain you are called a terrorist lover.
Although not right on point, that is what happened to Apple. The FBI our erstwhile guardian against terrorist has sneaked into federal court with an affidavit that alleges the iPhone of Syed Rizwan Farook contains information that it wants to look at. It said it is unable given its present expertise to open up that phone and look at the information that is protected by passwords. It gets a court order without any notice to Apple that it was seeking this information.
That is sleazy and tawdry. Remember the iPhone is in their custody. A hearing would not compromise anything. There is no need for any secrecy. Apple had no chance to be heard even though there were ongoing discussions between them. Basic due process requires notice to Apple and a hearing. That is something the FBI  does not believe in.
It did not go before a federal judge but used a magistrate. Her name is Sheri Pym. Now why do you suppose she was picked?  It was a dastardly scheme. The FBI wanted a friendly judge. It knew if it did this in the darkness Apple would look bad or un-American and be on the defensive if it did not cave in.
I figured the magistrate had to be one an FBI groupies to issue an order without a hearing in these circumstances.  I Googled her name and found out that "in 2002, she left to become an Assistant U.S. Attorney at the U.S. Attorney's Office for the Central District of California. In 2006, she was promoted to Chief of the Riverside Branch Office. She remained at the U.S. Attorney's office until her judicial appointment in 2011." I also learned:  "Prior to her appointment, she served as an Assistant U.S. Attorney and Chief of the Riverside branch office of the United States Attorney's Office, doing mostly criminal prosecution work."  
That's right – she is one of their girls. She worked with them in the past for about nine years. If this type of happening doesn't stink I don't know what does. Picking a buddy-magistrate  and having a secret hearing when nothing like that was necessary. I've written in the past how the FBI just cannot seem to do things on the level.
If you know anything about the FBI you know the order obtained from Sheri Pym was approved by the Director Comey. He is playing a game since he has gone to Congress seeking legislation to help him do this. It was reported: "Comey's campaign against encryption has run into a wall of opposition from digital security experts and engineers." Here's an article that speaks in greater detail about the matter.
He is using a notorious case to set a precedent for what he cannot get from Congress. That is typical FBI twisting the system to create an emergency and panic the public so it does not have to work within the system. It is amazing how no matter who is in charge of the Bureau the old J. Edgar Hoover dirty tricks never change.
The usual happened which of course the FBI knew it would. All red-blooded Americans unaware of the FBI scam immediately turned on Apple. Mr. Know-Nothing, Donald Trump intoned: "Who do [Apple] think they are? They have to open it up."  He would add; "The reality is time is of the essence when you're talking about the possibility of a terrorist attack." Director Comey smiled. He knew Trump wasn't a due process man.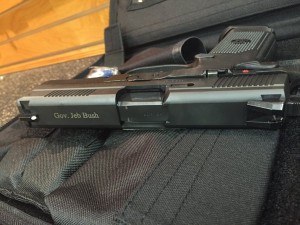 Cruz said: "[N]obody has a right to defy a legal search warrant" which is true but this wasn't a search warrant, it was a court order to do an extraordinary thing.
Jeb Bush seemed not to have an opinion on it. I guess he was shining up a .45 which has inscribed on it "Gov. Jeb Bush" a photograph of which he sent out over his tweet of one word: "America." Can anyone figure out why he would have done that? It so much reminds me of something W would do.
As expected we read things like: "This is the kind of case where companies like Apple need to demonstrate that they're good corporate citizens and comply with lawful court orders, . .  ." Or  we read, "it is unfortunate that Apple continues to refuse to assist the department in obtaining access to the phone of one of the terrorist involved in a major terror attack on U.S. soil."  Or the statement from the local California U.S. attorney that this is  "another step — a potentially important step — in the process of learning everything we possibly can about the attack in San Bernardino." She continued by bringing the victims in to gain sympathy saying the prosecutors:  "have made a solemn commitment to the victims and their families that we will leave no stone unturned as we gather as much information and evidence as possible"  Then this by Senator Tom Cotton of Arkansas: "Apple chose to protect a dead Isis terrorist's privacy over the security of the American people."
It is truly amazing how few want to hear the other side of the story. The FBI pulls a sneaky, underhanded trick that only it can do. People should be outraged that such a set up took place.
If the FBI will do it to Apple, imagine what it can do to you and us other Americans.