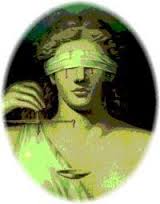 Life in prison! According to reports Judge Saylor said he can impose a punishment on 64-year-old Catherine Greig of such magnitude that she may spend the rest of her life in prison. She is already doing 8 years plus an additional nine months for civil contempt. This to a woman who never committed a violent act.
Think of it. Please think of how these judges have treated others in the Whitey Bulger saga. John Martorano who murdered 20 people was given 12 years in prison and $20,000 upon his release; Kevin Weeks who murdered five was given six years in prison and allowed to keep his lottery winnings; Frankie Salemme got a handful of years and none for his murders or perjury; Stevie Flemmi who murdered two young women and a dozen or so other people is now in a Club Med confinement if not back on the street and he kept millions of dollars of his property.
These violent murderers all got good deals because they told the prosecutor Fred Wyshak what he wanted to hear about Whitey Bulger. (He wanted to really hear something bad about Billy Bulger. No one had a bad word to say about him no matter how much Wyshak begged and cajoled and promised. ) Greig who stood up to him and refused to render him any cooperation must now suffer his wrath.
The NY Post reported: "Greig did not flinch when Judge F. Dennis Saylor IV told her that because there is no maximum penalty for the contempt charge, he could sentence her to any term, including up to life in prison."
Who is this judge that would tell a woman whose real crime is to fall in love and take off with a gangster that she faced life in prison? We already know that another judge in that court, Douglas P. Woodlock, took a probation department recommendation of a little over two years and made it eight; now Saylor is telling her he might hit her with a life bit. These judges have another thing in common besides being on the federal payroll as judges. Both used to work as assistant U.S. attorneys. You have to wonder about what is going on that they are playing such a hard and harsh game on this woman who never was convicted of any crime at all other than doing what any other woman would do who went on the run with a gangster.
I read this the other day about one of the Iranian guys who was released in the prisoner swap with Iran. It tells a lot about America that the Americans who were released quickly went back to America while the Iranians stayed in America. One of the Iranians, Nader Modanlo, said he "was given only two hours to decide whether to accept it. He angrily rejected the terms . . . "
He finally capitulated after two days. The pressure from his family and friends made him agree to be freed. He was not happy. Why was he so confident he'd win his case on appeal? Here's what happened according to the newspaper: there were "dozens of secret communications between the prosecutors and judge, known as ex parte contacts, that had never been disclosed to the defense."
When Judge Woodlock made his extraordinary rulings in sentencing Greig I wondered whether there had been some ex parte communications to him by the prosecutors. I dismissed such a thought thinking that doesn't happen. But when I read about the happenings in Modanlo where it did happen, I had those thoughts occur to me again. And after reading Judge Saylor suggesting to Catherine Greig that he could sentence her to life I have to admit that it seemed to me he was working on behalf of the prosecutor rather than being a neutral arbiter. Was he trying to scare her into cooperating which she has refused to do? That's not his job.
Now I can understand a judge having such an attitude in a highly important matter that involved life or death or national security. To even entertain the thought of giving someone life in prison would seem to demand a criminal contempt involving the most egregious and dire circumstances. What is it then that the prosecutors are seeking to find out from Greig that is of such great magnitude?
The Post reports the federal prosecutor "Murrane told the judge that Greig was called before a grand jury in October 2014, but refused to answer questions about whether any third parties provided assistance to her or Bulger." Greig is almost 65 years old. Whitey is in federal prison where he will soon die. Any assistance given to Greig or Whitey had to occur almost five years ago. The statute of limitations on any such act will have expired this June so at this point the prosecutor is attempting to use the grand jury to learn things that will not result in any prosecutions although if history is a guide it will be leaked to the newspapers.
The basic matter whether anyone did or didn't give her help is not of any moment anymore. It may be of interest to some, perhaps someone who the federal prosecutors are helping write a book. But it is quite trivial and of very little consequences. Surely these ancient acts have no  ramifications today. To carry on with such a crusade against Greig speaks of prosecutorial malevolence reminiscent of the Salem witch trial days.
All those who were criminal buddies of Whitey and participated with him in murdering people are on the street; the one person who never did involve herself in any of his violence and who kept him on the straight and narrow for 16 years is still in prison. The judge said he can sentence her up to life in prison if he so desires.
Justice Weeps.