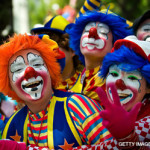 From the Miami Herald: "after a night of drinking at Potbelly's [the victim] wound up in a taxi with three men, then on a bed where Winston held her down and forced himself upon her even though she told him to stop. She said when one of his friends entered the room and told Winston to stop, Winston picked her up and continued the assault on the bathroom floor. She said he then dressed her and drove her on his scooter to an intersection near her dorm. She called police, submitted to a rape exam and answered questions about the tall male with a "short Afro" whom she did not know. A month later, after learning his name, she called police. Winston, through his lawyer, declined to be interviewed."
From ESPN:  "After that, the accuser said she remembers the suspect dressing her, putting her on a scooter and dropping her off at an intersection, but she had no idea where the alleged rape occurred." 
From ESPN: "Teammates Chris Casher and Ronald Darby said they were at a bar with Winston when the accuser struck up a conversation with the quarterback and got into a cab with the three men. Once at the apartment, the teammates said they peeked through Winston's bedroom door and saw the woman having sex with the quarterback. At one point, Casher said, he "busted into the room to embarrass Jameis" and the woman yelled at him to "get out." In a later interview with police, Casher changed this part of his story, saying he went into the room because he hoped the woman would also have sex with him, something he said had happened in the past when he and Winston brought a woman to the apartment." 
From CNN: "Though Jansen [Winston's lawyer] had previously said Winston was cooperating with prosecutors, Meggs said Winston didn't talk to prosecutors. Jansen countered Thursday by saying Meggs never requested a statement. Jansen even went to Meggs' office Wednesday asking if there was anything he could do to expedite the investigation, and Meggs told him no, the defense lawyer said." From the Miami Herald:  [Meggs] said he was unaware of the Heisman voting timetable." You know, Winston's attorney never mentioned it to him when they met Wednesday.
From CNN:  "The accuser's family and others claim authorities allowed football interests to dictate the pace and depth of the investigation. Winston is a Heisman Trophy hopeful set to play for a conference championship this weekend, and possibly a national championship thereafter. Meggs, who attended high school in Tallahassee and has a bachelor's and law degree from FSU, brushed off the insinuation."
From USA Today:  "Winston had been under investigation since Nov. 13 in connection with the alleged Dec. 7, 2012 incident. The case did not reach the desk of the State Attorney William Meggs until nearly 11 months after the alleged incident, and only then after media outlets made public records requests to view the case file from the Tallahassee police. . . . Meggs said Thursday. "We prosecute the cases that we have evidence on." . . . . Winston submitted a DNA sample on Nov. 14, according to Jansen, and that sample turned up positive on Nov. 19, according to a Florida Department of Law Enforcement report. Winston's DNA was found in the woman's underwear, but another male's DNA was found on the woman's shorts."
From SB Nation: "Jansen hinted that a civil suit could be launched against the accuser, most likely for defamation." He can add it to OJ's suit against the drug dealers.
From SB Nation: "In the aftermath, Meggs and the others in attendance were under fire for their happy-go-lucky attitudes. USA Today's Christine Brennan posted a column lambasting the prosecutor barely an hour after the press conference had concluded: "There was laughter. There were jokes. There were smiles. The news conference of Florida state attorney Willie Meggs announcing that Jameis Winston was not going to be charged with sexual battery was an extremely light-hearted affair. Everyone seemed so damn happy to be talking about an alleged sexual assault."
 SB Nation should be looked at to get a feel for Florida's attitude in this case.
The state's attorney said he prosecutes cases he has evidence on. What does he think happened here? The victim did everything a victim should have done. He points to her sobriety as working against her. Meggs said: her blood-alcohol content (0.04) was "not very high . . . We found no evidence of any drugs of any sort in her blood system . .  [the level of alcohol was not such that] someone would forget where they were or what they were doing."
So she wasn't intoxicated and she said she was raped by an unknown man immediately reporting it. Why would she do this if she wasn't raped? I'd like someone to explain that. Why would a woman unaffected by alcohol say she was raped by an unknown man if she consented to the sex? Isn't that evidence of a crime?  Why would a state's attorney an FSU alumnus say he didn't know the timing of the Heisman vote after meeting with Winston's attorney the day before? Why did the investigation that was going to take a long time suddenly end?
I ask again why would this woman report a rape if she was sober and it was consensual sex. Why would she want to go through this especially after the cops told her she'd be destroyed if she did as eventually happened when she was driven from the school. Why did Florida State sit on this allegation for so long? This whole thing stinks. Florida football triumphs a young woman.
Voting for Winston for the Heisman or making Florida State national champions gives the stamp of approval to the Florida justice system which failed miserably in this circumstance as it has done in others. If Winson wins the Heisman I expect the NCAA will have the Tallahassee police department and Meggs standing up beside Winston when he is handed the trophy.