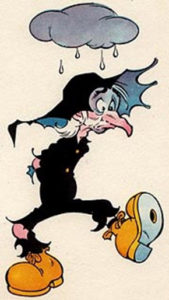 Once a member of the Trump party you begin to sleep with strange bedfellows. And, yes, the Republican Party as represented by true conservatives like Liz Cheney, George W. Bush and other Republicans who recognize Trump was soundly defeated in the last election – he received 8 million less votes than Biden – are now being ostracized as former Republicans join in the Big Lie that Trump won. A Big Lie perpetrated by a loser who has managed to turn a substantial number of Congress Folk into abettors of a lie. Cheney was always wary of Trump. As one  person noted her opposition: "It speaks to the degree that she was concerned about the threat to our democracy that Trump represented."
It is not only the adoption of the Big Lie – a term right out of Hitler's time which Trump has come to embrace. It's history is: "The German expression was coined by Adolf Hitler, when he dictated his 1925 book Mein Kampf,  to describe the use of a lie so "colossal" that no one would believe that someone "could have the impudence to distort the truth so infamously" – but the need to change bedfellows which is frightful. It really boggled my mind how easily one can flip on a dime from attacking a person to praising him until I understand how so many who once believed in American democracy did the same thing by joining the Trump Party.
What I saw lately from a Trump follower a leaf falling from a tree could have knocked me over. It confirmed in me that no matter how much a person believed things in the past the arrival of Trump made him or her discard prior beliefs and swallow the Big Lie. 
I happened to be reading the comments section of this blog. This person wrote: "I just got from Amazon Books, Harvard Law Emeritus Prof, Dershowitz, his great quick read book: on censorship by Academia, Media, Big Business (internet) and Government itself." I could not believe that person is buying a Dershowitz book and calling it great. Why, you wonder was I so stunned?
Well it was not too long ago, before he realized Dershowitz and he were in the same camp when it came to Trump, that he had this to say about Dershowitz: "Carr, Dershowitz and Mudd who will live in infamy. It seems to us that men like Howie Carr and Alan Dershowitz . . . have been waging some sort of jihad against our families, friends and neighbors. One person wrote about his writings saying he: "singles out Carr and Dershowitz as examples of chronic character assassins."
Dershowitz wrote, and I assume this person will now agree with him, "Carr brilliantly shows how the real villains in this tale of mass murder and massive corruption are the 'good' people who knowingly facilitated the bad brothers — the Dukakises, Whites, McCormacks, Cardinal Laws, O'Sullivan, Welds, Moakleys and Silbers. Also guilty were the cowards who appointed Billy Bulger president of UMass instead of indicting him for extortion and taking bribes . . . ."
I suppose when you believe the Big Lie you can then believe people who you thought were evil are now good because they believe in it with you. I suppose the next Big Lie they will believe is Putin is a better man than Biden. Oh, I'm sorry, I already posted about that. This person said Biden is more like Stalin than Putin. When called upon it, he obtusely said "In a country of 140 million people you cite three attempted assassinations, allegedly, by Russia, over the past ten years, which proves what." Then he doubled down: "I stand by every single word I have written, without apology, but more so with intense conviction of every single word I have written is apt, on mark. correct." 
But that could not be the case if he is now praising Dershowitz.