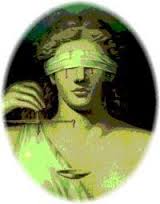 Jerome notified me of the report on MSNBC that reads: "
"A former FBI agent accused of lying during Boston gangster James ''Whitey'' Bulger's trial is expected to plead guilty to perjury charges Monday. Robert Fitzpatrick is slated to appear Monday afternoon in US District Court in Boston for a change-of-plea hearing."
I went to the trial docket.  Fitzpatrick did plead guilty to all (6) counts of perjury and all (6) counts of obstruction of justice today before Judge Saylor.
The agreed disposition is that Fitpatrick will be put on probation for 24 months, he will pay a fine of $12,500, pay some court special assessment of $1,200 and waive his right to appeal. Consideration has been given to him because of his age and poor physical condition.
Doesn't it all seem like a charade? Why was he indicted in the first place if this is all that was going to happen? Doesn't the prosecutor have anything better to do? Send in the clowns!
I'm crushed. I so thought Fitzpatrick would push back against Wyshak and go down swinging. He was a golden glove boxer. A tough guy. He told me he would not give up.
The whole thing was about time and face. Wyshak acting like the Mafia is known to do gave Fitzpatrick an offer he could not refuse. He'll do no time.
I have written before about this case. The matters involved in Fitzpatrick's perjury charge were not material to the trial. Fitzpatrick could have won if he dared risk doing time. Who in his shoes at his age would want to take the risk even though he knows he is innocent.
Wyshak on the other hand knew he could very well have lost. He had to climb down from his high horse and offer Fitzpatrick the deal to save his face. He became so desperate to do this he agreed to a sentence that makes a mockery of the whole situation.
I cannot be too critical of Fitzpatrick. He's in his middle seventies and probably got the word back if he went to trial then he would be hammered. You know the predicament you are in when you are indicted by the Boston federal prosecutors. You plead guilty and you get a slap on the hand; you go to trial and you do a lot of time. It is a craven system where one is punished for exercising the right to trial. What kind of right is that when you use it you suffer harshly for doing so?
The judges go along with it.  It makes their work easier. Everyone who works in the waterfront courthouse on the government payroll comes out happy. Little do they care that an innocent person is forced to admit wrongdoing to stay on the street.