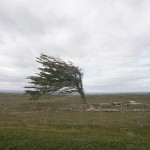 Belay that last post.
Prosecution will call Flemmi next week it tells judge.  Carney seeking a continuance can't convince judge to take foot of pedal. From now on we are only going to one o'clock on Thursdays. We are that far ahead.
Prosecution will end case next week.  Earlier it said it would go to the end of the month. Will Flemmi be the walk off witness? Will Whitey be ready to testify next week?  Is there going to be a case for the defense? The plot thickens.
Will my Naimovich series have to end before I hoped?  So many questions and so few answers. It seems the case will soon be gone with the wind.