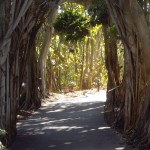 I don't expect the justice system to be perfect — that is not a quality of mankind.  I like to think for the most part it is on the level but recognize mistakes are made.  Judges, prosecutors and investigators are subject to the slings and arrows and temptations the rest of us suffer.  I remember it was commonly said of one very judicious and calm judge who would come into the courtroom all bent out of shape that he just had a fight with his wife.  Another judge, well-respected, happened to have a favorite football team.  Whenever it lost a game over the weekend, the next Monday would be very difficult for all the lawyers who appeared in front of him.  That's how life works.
Where I do get exorcised is when I see a great injustice occur.  We have one in the case of John Martorano a man who admits to living a criminal life which includes the murder of twenty people and is free to walk among us.  The absurd response the prosecutors make to the inquiry of "how can you let a man who committed twenty murders only serve twelve years" is that "he told us how he murdered the people.  We would never have solved the cases otherwise".  Hearing this I wonder since when does a person get a benefit for telling of his murderous acts.
Martorano has no repentance connected with his confessions to these murders.  He said he admitted them because he feared someone else might implicate him in the murders and he'd never get out of jail again.  So when the prosecutors tell us that is the only way they could have solved the murders they are not being candid.  Others who were willing to testify could have put them on Martorano.
What makes the deal so odious is that Martorano goes around bragging that he is a "Hitman."  A book has been written about his many murders by Howard the Talk Show Host who has elevated Martorano to celebrity status and has befriended him.  The final words in Howard's book attributed to Martorano is his shout out to the world:  "I'm Back."  I'm sure the families of the twenty or so victims aren't so happy to hear that.
Martorano belongs in prison.  It's from behind bars from which he should be heard  shouting "I'm back."   I've noted before we've executed over a thousand people who have committed one or two murders, it's unthinkable we have to rub elbows with a man who committed at least twenty and proudly talks about his vile acts.
What is it with the Florida authorities ,who know he sat in a car with a man and put a bullet in his head to keep him from talking and then moved the body to another location hoping to pin the murder on someone else — someone from the Cuban community —, that they're not bothered that he sits around in their state smiling and boasting how he got away with murder in their state?
Here's a tip for Florida if it wants to redeem its reputation as being a state that punishes criminals appropriately rather than coddling them.  Martorano tells how he and his Winter Hill group including Whitey, Jimmy Simms, Joe McDonald, and Howie Winter were hired by the Mafioso Gerry Angiulo to kill Al Angeli and some others.   They set out to do this.  They mistook another guy, Michael Milano, for Al and murder him while he is driving in his car.  He had with him a woman passenger in front and a male friend in back who was hit by bullets and paralyzed for life.   They then shot at Frank Capizzi a father who had just dropped his kids off at school who survived.  He later wrote that when his kids saw his car they were frightened beyond words.
They again go after Al Angeli this time firing at a car he is sitting in on Commercial Street in Boston outside the Coast Guard station.  This time they killed a guy named Al "Bud" Plummer a 49-year-old World War II veteran who was married with two children.    Meanwhile Capizzi and Angeli flee the state.
Ralph DiMasi was also a target of Martorano and the Winter Hill gang.   He was on Morrissey Boulevard in Dorchester in a car being driven by William O'Brien who was getting a birthday cake for his daughter.  They missed DiMasi but killed O'Brien.
Now listen up Florida authorities:  John "Jake" Leary was an ex- boxer like Tony  Veranis who was murdered by Martorano.  He was a friend of Al Angeli.  He fled to Fort Lauderdale, Florida  when he realized Al and his friends were going to be killed by Winter Hill.   According to Martorano in his braggadocio book, he and his Winter Hill gang found out where Leary lived in Florida.  Joe McDonald and Jimmy Simms, two of Martorano's partners, loaded up a car with Winter Hill weapons and drove to your fair and sunny state.  Joe McDonald snuck into Leary's apartment and as Martorano described it, "emptied his gun into Leary's face."  Martorano and Howard the Talk Show Host then noted sardonically:  "Back in Medford, Leary left a widow and three small children."  Yeah, it's all a big joke to them.
How can it be Florida — you let Martorano off for putting a bullet in John Callahan's head by agreeing he would not do any state time for that murder — and you are now going to let him off for murdering a second man in your state, John Leary.
Remember your theory in the case of John Connolly — he told Whitey that Callahan may not stand up to FBI pressure so Whitey had Martorano murder Callahan and you tried Connolly for his murder.
This is a much stronger case.  Martorano and his partners in Winter Hill were murdering people for the Mafia.  Two of his partners went to Florida and killed a man.  That's a lot closer connection to a murder than Connolly had.  And what makes it nicer,  Martorano implicates himself.  Isn't it time having given him a pass on one Florida murder you brought Martorano to justice for his involvement in a second Florida murder?