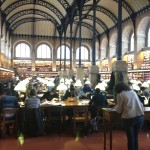 Sitting outside court in car.  Nasty weather.  Court won't let anyone in until 7:30 am. Today I expect we'll hear from the bookies. They usually are characters although they may have had their idiosyncrasies driven out of them by now having been cooperating with the government all these years.  I'm thinking Martorano may be coming up but can't be sure of that. The government doesn't tip its hand so every day is like our birthday where we get a surprise.  Will keep you posted.
Yesterdays news that Tom Foley had problems with the FBI and testified about it is an old story as most of the regulars here know.  The FBI will just keep its head down and go after despite the shots it may take during the trial. After all it is extremely busy for over three weeks devoting most of its resources to trying to figure out how FBI Agent X killed some guy (already forgotten his name) from Chechnya in front of at least six other cops in a room.  Sounds to me as I've mentioned before we had a scene from Deer Hunter going on and it may be difficult to explain that so keep investigating it.
I've changed my mind again on Whitey testifying.  After hearing Carney's opening my money's now going the other way.  It's getting to be a lock that he will. The case isn't about guilt or innocence. It's all about how Whitey wants the world to view him.  Remember the new thing – the 50,000 dollars he said he paid FBI Agent Connolly for information in the opening.  Only way that comes into evidence is through Whitey. Stay tuned.