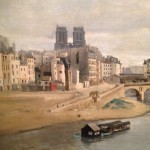 Last night after the jury left the judge and counsel remained behind discussing evidentiary issues for about a half hour or so.  The issue is whether Defense Attorney Carney can get some reports he received from the prosecutors into evidence so that he can show – which is a critical component of his case – that many of the reports filed by John Connolly were copied from earlier reports filed by others or were from information gained through ELSUR (that's FBI for electronic surveillance.)  Carney's push is to show, as we've heard for months, that what Prosecutor Wyshak calls the myth Whitey was not an informant is a not a myth. Carney believes putting in 30 or 40 of these reports showing the information preexisted Connolly's reports will give the jury a basis for concluding everything filed by Connolly in his 209s (FBI for informant reports) was fabricated.
Wyshak is objecting to having them entered into evidence because a foundation for them has not been established. He's not suggesting that they are not authentic documents, but that the mere fact such a document exists means nothing unless Carney can show Connolly had an opportunity to gain access to it. For example, if Connolly wrote the Whitey told him Tiger Jones is driving a blue car and there is a report from another FBI agent two days earlier that his informant told him the same thing, Wyshak argues that Carney has to show Connolly could have had access to that report.
That's why there's been a little bit of evidence about how the FBI informant files were maintained in the Boston office. At one point they were in a rotor which was a file system accessible to  everyone and then they were put into an informant file room where access was limited by some system which is not quite clear to me. Some suggest the SAC (special agent in charge) had to approve access but others have suggested it was more broadly available.
The problem with this whole discussion is that in reality the FBI in Boston, as Judge Wolf noted, marched to the beat of its own drum. It was a loose operation and the rules and regulations were there for cover but usually ignored and routinely breached. It also does not consider, as much of this case seems to omit, the everyday banter among these agents.
It's sort of disingenuous for Wyshak to be pressing this point so hard because of the murder we'll hear about again, that of Richard Castucci. Wyshak has suggested Whitey and his buddies murdered Castucci because they learned from Connolly that Castucci was informing on Joe McDonald and Jimmy Sims who were hiding out in New York. (I suggest the real reason was to beat the Mafia out of money in my book Don't Embarrass The Family)
Castucci was the informant of Tom Daley a member of the C  – 3 squad, the same squad as Connolly. Wyshak has put in evidence that the Castucci's informant file was available to all members of that squad. He has also put in evidence, and this seems to be where he wants to have his cake and eat it, that there were weekly meetings of the squad where agents spoke about what information was coming in and what the informants were saying. He doesn't want Carney to be able to use the same type of proof as he used which is an inference that the existence of the knowledge of what's in a report can be conveyed verbally among the agents.
Carney has said that the case will go on to Thanksgiving if he has to bring in each agent to explain all the circumstances of each report he wrote back in the late '70s or early '80s. Judge Casper listened to each side and is considering it. She asked the attorneys to try to work out some compromise. Carney said that was impossible. It seems to me they could come up with some type of agreement on this but I'm not trying the case and I know if I were I probably would be digging in my heels as counsel is doing.  The ball is going to have to go back to Judge Casper who'll have to come up with a solution. I'm sure she'll find one so I'm not trucking up to Boston during the football season.