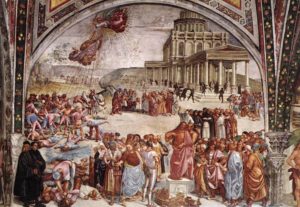 There is an abundant number of tall tales told by Gangsters that upon cursory analysis are beyond belief but are accepted as gospel by prosecutors and writers. What is tragic is that they act upon these falsehoods or repeat them giving them a veneer of credence. Nowhere was this more apparent than in the Boston media and federal prosecutors office.
One that immediately comes to mind was the one prosecutor John Durham (familiar name lately) put forth. He had John Martorano testify that Whitey told him and others that FBI agent John Connolly said that he would pass on information to Whitey because he owed his brother Bill a favor.
If there is one thing we know for sure it is Whitey never brought his brother's name up at anytime. How do we know? Other gangsters closer to Whitey would certainly have testified to it. We also know because Martorano said Whitey knew he better not be giving information because they'd know about it – but they didn't know their partner Flemmi had been giving info to FBI for ten years.
Martorano lived a life of lies which he admitted. He tells a totally uncorroborated and easily proven false story, Yet after doing so the headlines in all Boston newspapers wrote about it as impugning Bill Bulger. Aside from coming from a liar it was blatant hearsay – Whitey said that Connolly said,
That in court whopper pales in comparison to the outside ones.
The biggest I believe are the ones involving FBI agent Paul Rico. He allegedly had Buddy McLean as an informant. The McLaughlin Charleston and McLean Somerville gangs were having a beef. The McLaughlins had arranged for a guy named Ronald Dermody to hit McLean. He went to Somerville, probably stoned, and shot the wrong guy.
He then panicked. The next day he made a call trying to straighten it out. The gangster story is he called Agent Rico. They made arrangements to meet. Rico then called McLean and told him where he'd be. McLean went and murdered him. McLean then hid in Rico's house for a week until the heat died down.
The big fault with the story is there was no heat. No one was looking for McLean. Why would he hide? Why would Rico who had five kids bring him into his house? The second is that the person who Dermody would have reached out when he sobered up is someone with McLean to try to make peace. There is no way Rico could help him.
Then there's the story that Rico wanted to murder George McLaughlin because he had a gypsy wire on his telephone and he heard that George called J. Edgar Hoover the FBI director a homosexual and he got four other FBI agents to go along with him. They didn't do it because one wouldn't go along.
If Rico actually planned to do that would he be telling gangsters that was his plan? Was Rico so loyal to the director of the FBI that he would kill anyone who said something he did not like about him? Do you think others in the FBI would go along with such a scheme? These are the stories the gangsters spread that make no sense.
Then add in this. Rico was behind the prosecution of Mafia boss Patriarca and his top lieutenants Gerry Angiulo. Henry Tameleo, and others. The guys Rico was dealing with, especially Salemme, were buddies with Patriarca and the others. Do you for one minute think they would not have given information about Rico being a corrupt cop to the Mafia leaders so that they could jam him in. They'd have become heroes. Would Rico be so stupid as to put himself in a position with gangsters that would compromise him while going after their buddies?
I'll never understand how the word of life long criminals is believed over the words of people who are motivated to serve the people.