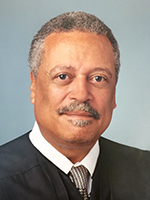 General Flynn who was Trump's national security adviser pleaded guilty to lying to the FBI a while ago but his fans, those who still cling to the idea the Trump presidency is a good thing for this country, don't want to accept he was guilty. They are saying he was coerced, tricked, bedazzled, or betrayed into pleading guilty as if Flynn is some ignorant dude who wandered around unmindful of events in the world.
Flynn was a four star general. He had been around in the military a period of 33 years having joined in 1981. Imagine saying he was tricked into lying to the FBI. If you believe that you must believe he never should have been a general, or perhaps anything about a 2nd lieutenant. He was director of the Defense Intelligence Agency. Imagine a person in that position being tricked into lying by an FBI agent.
Of course it was all nonsense. Flynn knew he was lying to the FBI not only about his conversations with Russian Ambassador Kislyak but also about his being on the payroll of the government of Turkey. As for being tricked, that is a non starter because the 302s filed by the FBI showed the agents practically begged him not to continue telling them things they knew were fabrications.
Some suggested that he lied because "he was out of money." They say he knew that the FBI had the transcripts of his conversations so that must have been the reason. (I can't follow the logic.) But I though he lied because he didn't want to have to get into the subject as to who was telling him what to do. He didn't want the FBI to ask whose water he was carrying when he told Kislyak to lay off any  retribution for Obama's sanctions because Trumpet was going to blow them away once in office.
Tuesday, December 18, 2018 began with a Trumpet tweet: "Good luck today in court to General Michael Flynn. Will be interesting to see what he has to say, despite tremendous pressure being put on him, about Russian Collusion in our great and, obviously, highly successful political campaign. There was no Collusion!"
I'm not sure Trumpet was too happy with what he said. I'd have to think all of those supporting Flynn had their balloons busted. You see there a non nonsense federal judge named Emmet G. Sullivan who is handling the case. Last week he heard from Flynn's attorneys who suggested he might have been fooled into lying to the FBI because he had not been warned in advance that doing so is a crime. (At the hearing on Tuesday the lawyers said they made that up and Flynn had nothing to do with their suggestions?)
Judge Sullivan, a get to the bottom of the issue guy, demanded to know more about what happened and to see the underlying documents. These he saw. He  figured Flynn was trying to pull a fast one – to plead guilty but to let his fans keep saying he really wasn't guilty.
At the Tuesday hearing he asked Flynn outright, "Were you not aware that lying to FBI investigators was a crime?" Flynn said: "I was aware." He then gave Flynn a chance to withdraw his plea. Flynn refused saying he was guilty.
Judge Sullivan did not stop there. He called Flynn's crimes "a very serious offense — a high-ranking senior official of the government, making false statements to the Federal Bureau of Investigation while on the physical premises of the White House."  Sullivan went on: "I'm not hiding my disgust, my disdain for this criminal offense." He then asked the prosecutor: "Could he be charged with treason?"
Judge Sullivan "pointed to an American flag behind him in the courtroom and said heatedly, "Arguably, that undermines everything this flag over here stands for. Arguably you sold your country out. The court's going to consider that. I cannot assure you, if you proceed today, you will not receive a sentence of incarceration."
Flynn was shaken by the event. He and his lawyers asked for a postponement. The special prosecutor likewise thrown off guard agreed. One can only thank God that there is an independent judiciary. Of course, the Trumpet is hoping to destroy that also. Now watch for the Trumpeteers attack Judge Sullivan.