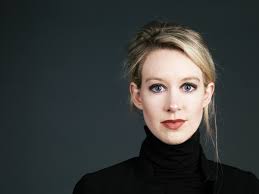 As a Marine my initial impression was that Mad Hog was a good appointment as secretary of defense. I had read somewhere after it was first announced that he was not like the other generals who left service in retirement. He was substantially different. A bachelor and a scholar of military history. The article I read spoke of his independence and unwillingness to be like those who sold their souls to the industries surviving on military contracts.
I heard he had a stellar reputation. He reportedly served the American people from 1969 to 2013 a period of 44 years. It was actually 41 years because he did not go on active service until 1972.  He retired on May 22, 2013, three and a half years ago. I pictured him sitting at home studying his books and living on his $237,144 yearly pension while shaking his head at those other greedy bastards who sold themselves to the highest bidder. A true patriot and man of the people.
Then I learned the truth. It turned my stomach to learn he is probably worse than the others. He has turned himself into an industry whore seeking to benefit the people employing him and himself by using his military connections to get contracts for his new bosses. I feel so bad that he went for the big bucks. I now question where his loyalties lie. What will do once he has control of the defense department?
Just recently at a friend's house in Maine I was telling how great it was that Maddis had been nominated for the position. I explained how after he served in the Marines he was not tempted to sell himself to some private industry so he could use his connections with his underlings to get good deals for himself and his company.
Maybe it is just me that gets turned off by these people constantly ripping off the taxpayers by using inside connections to help their new best friend get contracts they can not get competing on the merits. I know it is common practice. Inside dealings will become more common under the president-elect but it still turns me off seeing all the undeserving pigs at the government trough.
Are you aware as noted here the Pentagon has buried "an internal study that exposed $125 billion in administrative waste in its business operations." The Pentagon spends $134 billion dollars a year not on preparation for war but on  "core business operations such as accounting, human resources, logistics and property management."  You want to know why. It's because of hogs like Mattis.
Mad Hog went to work for General Dynamics three months after retiring gaining a position on its board of directors. General Dynamics is a big military contractor and as noted here "a $30-billion colossus that heavily relies on Pentagon contracts overseen by the Defense Secretary." which is vying to get its share of the budget. He has received from General Dynamics in his three years almost $600,000 in salary and $900, 00 in company stock.
You know one thing, General Dynamics is not a charity. It expects a good return on its money. While working there Mad Hog went before Congress saying the caps on spending were jeopardizing our national security.
It gets worse. He was pushing a company's product while in a command position and then went to work for the company, Theranos, two months after retiring. In 2012 while the head of operations in the Middle East and Central Asia he pressured the Army to buy Theranos blood testing equipment which had not been approved by the U.S. Food and Drug Administration for use. Last year Theranos was warned by the FDA to stop using an uncleared blood collection device.
Mattis and the president of Theranos 27-year-old Eizabeth Holmes (shown above)  met in 2011 at a Marine Memorial event. Mattis, was smitten. Despite being busy overseeing the war in Afghanistan as commander of the U.S. Central Command, he expressed interest in testing Theranos's technology in combat areas, according to the e-mails. "I've met with my various folks and we're kicking this into overdrive," Mattis wrote to Holmes in June 2012. "I'm convinced that your invention will be a game-changer for us and I want it to be given the opportunity for a demonstration in-theater soonest."
Mattis knew nothing about the field. Theranos "was running most of its tests on devices made by other firms instead of its own "breakthrough" technology."  Here you can read more. There's more here and here.
I had Mattis on a pedestal until I saw he was just another military hog. Bad enough he signed with General Dynamics but what about while in charge pushing an untested device to be used in combat when lives were on the line. I wonder what and how Theranos paid him.
I guess you could say that Ike was very prescient. Does capitalism really ruin a man's soul? Are there no good men left?