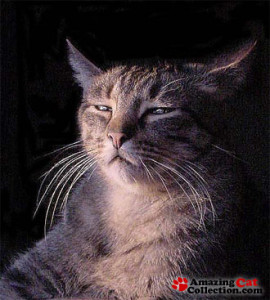 I did a double take at the lead of the article: "The US attorney goes way overboard."  I was reading the Boston Globe so I figured the column by Scot Lehigh was about some US attorney out in New Mexico who was prosecuting those who cross our borders illegally.  Glancing at it I saw the name Tim Sullivan which did not ring a bell until the name Mayor Marty Walsh came into view. It wasn't about some US attorney in a far away land it was about our own US attorney; it was about the Globe's Bostonian of the Year and its witting servant of many years Carmen Ortiz the Boston US attorney. 
What happened I wondered? It always appeared they had a tacit agreement that it would not criticize her as long as she played along with it. It would pick some people to write nasty things about and she would call a federal grand jury to investigate them. It could always depend on her to add publicity to its stories with an indictment or two against people it did not like. In return it appeared she was just too marvelous for any words to be written against the way she ran her office.
Yesterday I wrote about her gimmick of charging people without criminal records with offenses that carried serious penalties even though their actions were not really criminal. I noted there are few who can afford to defend themselves in federal court from specious charges which will take away as much money as it takes to send a kid to a good college for four years. On top of that at the end if you insist on your innocence and go to trial but the jury of strangers thinks otherwise you'll be spending the next few Christmases away. And if you are unlucky, you may be called back, put before a grand jury and forced to tell all you know about anything anyone else you may have met had done. That way they can keep you tied up for years afterwards. 
 Scot Lehigh knows Tim Sullivan, calling him "honest, civil and gentlemanly," so he might have managed to slip this past the editors; or, perhaps the Globe seeing that Ortiz cannot do any more favors for it has decided to tear up their understanding and throw her overboard;  or Lehigh is so outraged, as he should be, he convinced his bosses to let him take a well deserved shot at Ortiz. 
Lehigh complains that Sullivan belong in this jam noting there  is "no allegation that Sullivan himself benefited in any way".  Where was Scot when the Probation Commissioner John O'Brien was being tried and there was no allegation he benefited. Or to the many other prosecutions where there was no allegation like that of retired FBI agent Robert Fitzpatrick?
Lehigh points to other prosecutors who rightly suggest this is huge overkill. Of course it takes a guy who has seen it all to come up with the right answer which should be in big bold letters that stare every federal prosecutor in the face when he arrives at work each day. Former Attorney General Frank Bellotti is quoted as saying: "My general feeling is that when you have that power to prosecute and indict, once you come down, it doesn't make any difference whether they are guilty or innocent — they are destroyed."
Lehigh adds: "For my money, that's exactly what Ortiz risks doing here: destroying two decent people because of actions that, though they may have been misguided, weren't corrupt." I
Welcome aboard, Scot. It is a little late but better late than never. You can put away the smelling salts.