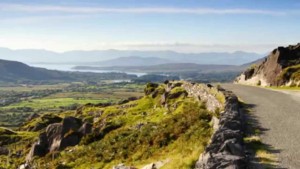 It is shocking how the Boston U.S. Attorney's office is passing on information to the Boston Globe during a grand jury investigation. At one time these matters were supposed to be secret. Not in Boston; and not for a long time.
Rule 6 of the Federal Rules of Criminal Procedure reads: "The Grand Jury: (e)(2) (B)  Unless these rules provide otherwise, the following persons must not disclose a matter occurring before the grand jury: (i) a grand juror; (ii) an interpreter;(iii) a court reporter;(iv) an operator of a recording device;(v) a person who transcribes recorded testimony;(vi) an attorney for the government; or (vii) a person to whom disclosure is made under Rule 6(e)(3)(A)(ii) or (iii).
There is no exception that authorizes leaks to the news media. None. The penalty for violating the trust of all Americans who allow them to know those secrets is: "Contempt. A knowing violation of Rule 6, . . . may be punished as a contempt of court. "
That is the charge that sent Catherine Greig to prison for 9 months because she was Whitey Bulger's girlfriend. This April 28 the same federal prosecutors office leaking to the Globe is asking she be sent for more years to prison for criminal contempt. She has already broken the World's record for doing time because she was the girlfriend of a gangster on the lam: 4 years of an 8 year sentence. The judge has told her he could put her away for life. Who knew the perils of love!
This prosecutor's office pushing this is unbelievably engaged in activity of contempt itself. But here's the catch. The people doing the leaking are the ones that must institute the contempt action. That is, Ortiz's office must file to hold themselves in contempt. Of course that is a ridiculous notion. That is why its actions in disclosing secret information is so abhorrent because it does it knowing it has impunity. Yet if another person did it the same office would move to punish him or her with imprisonment.
I've written often about the unhealthy relationship between the local media, especially the Boston Globe, and the Boston U.S. attorney's office. It has entered into a conspiracy amounting close to a violation of the Racketeering Statute. One entity covers up for the other. Our media rather than protecting us from governmental abuse abets it. It benefits from this. It gains this secret information in exchange for giving carte blanche to the Boston U.S. attorney's office to run amok.
The people are not stupid They are disgusted with situations like this where laws are violated by the law enforcers with as much impunity as a dictator in what used to be called banana republics. In their frustrations seeing these people acting above the law the trumpeted the candidacy of a a vile brash ignoramus; a leftist former S.D.S supporter who went on his honeymoon to the Soviet Union; and two other known  fabricators.
You know I speak of the ongoing leaks to the Globe reporters of the matters involving Senator Brian Joyce.  Shelley Murphy who was the reporter who received the leaked transcript of Bill Bulger's testimony is again implicit in this. Joyce's attorney  averred: "Senator Joyce repeats that he believes he has done nothing wrong." Unfortunately for Joyce, his attorney, if the reports are true mistakenly advised Joyce to fully cooperate. He threw the lamb Joyce into a den of lions.
Now his lawyer complains: "The real story here is whether this critical secrecy rule is being violated and, if so, by whom."  That's no story. That's routine in Boston and routine isn't a story. Where has he been?
Too bad he didn't follow this blog or he would have known the procedure.
Step 1: The Globe targets a person. Here it started after Joyce.
Step 2:  Boston U.S. Attorney Ortiz will follow the Globe's target and conduct a grand jury investigation.
Step 3:  It will feed information from the grand jury back to the Globe to continue its attacks on the target and blacken the target's reputation.
Step 4, The Globe and U.S. attorney will decide the charges that will follow. If two others can be implicated in any aspect the charge will be for racketeering.
Step 5.  Joyce will be given a choice: fight them and do a Sal DiMasi-type sentence around 8 years; fold and you'll be out in a year or two.
History teaches this result was foreordained from the gitgo. All who follow this blog knew that if you smell anything like this happening these are the rules to follow:.
Rule 1:  Keep quiet.
Rule 2:  Say nothing to federal investigators.
Rule 3:  Take the Fifth (some would suggest you may want to drink a fifth.)
Rule 4:  Check your passport.
Poor Joyce. He's doomed. He may be well advised to check to see if Ireland has an extradition treaty with the United States.