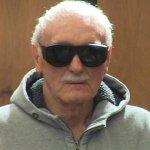 I called the Middlesex DA's office the other day to check up on Howie Winter's case. You remember Howie, he was the guy John Martorano was with him when they were killing some of the people on behalf of Gerry Angiulo the Boston Mafia leader. Martorano testified how he and Howie met with Angiulo who was worried about another group led by Indian Al which was moving in on his gaming empire. Gerry hired Martorano and Howie and their merry men to wipe out Indian Al and his gang. In Boston at those times whatever Gerry wanted, Gerry got.
So they set about to do the job and did it very well. From John Martorano, the man who said you can't rat on a rat, we learned that he did rat on Howie Winter who had never ratted on anyone. Nor had Howie ever been put in any FBI file as an informant. He told the feds to take a walk.
Howie's attitude was that he was a criminal, he hung out with other criminals, and if he got jammed in that was his problem. He and Catherine Greig are the only people who it is clear have not ratted out anyone in the Whitey saga.
Some say Catherine is doing hard time. Here's their argument. She's not a criminal. Her only crime in her fifty odd years was being with Whitey on his flight. For that she got eight years. She's learned prison isn't fun. She's still got a long way to go. They say she'll cooperate. I'm doubtful. But I've been wrong before so we'll just have to see. Does she know where Whitey's money is hidden? Will that be enough for her to get a reduction? Or will she have to come up with something about people who may have been helping them out on the run that fits into the statute of limitations?
If Catherine folds then that would only leave Howie who never ratted anyone out or wrote a book. Watch, the next thing I'll hear is that Howie is writing a book. Won't that be a disappointment?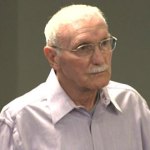 Howie was put out of business back in the late 1970s. It wasn't the famous Race Fix Case that did him in, it was a case of extortion that he and his buddy Sal Sperlinger got caught up in that garnered Howie an 18 year sentence. Although he was part of the Race Fix Case that had little to do with his first time in prison from '79 to '87. In '93 he did another ten for some cocaine offense. He got out in 2002.
In June 2012 at 83-years-old he was again charged. This time with attempted extortion. Along with him was his young friend James Melville, age 70.
Howie came to mind because of the arrest of the two Mafia guys in Boston the other day. The acting boss of the New England Mafia, Anthony "Spucky" Spagnolo, 72, aka, Crazy Eyes, and another associate, Pryce "Stretch" Quintina, 74.  They appeared in U.S. District Court in Boston following their morning arrests. After their arraignment they were both let out on bail.
I couldn't figure how Mafia guys with prior incarcerations for violent crimes, one who is the acting boss, can walk out of the courthouse. I went back and read how Judge Mark Wolf let Spucky out back in 1990. It seems from reading his decision he had a warm spot in his heart for the Mafia.
I figured this time the guys were let out because of their age. That got me thinking of Howie. It was over two years since his arrest. I wondered about the status of his case.
You know he was the head of the Winter Hill Gang. I talked to someone who once saw him with all of his deadly crew. It was clear he called the shots according to what was explained to me. Remember earlier this week  I told how Judge Selya said: "The federal courts are by now painfully familiar with the Winter Hill Gang."
Howie as its leader is implicated in murders by Martorano, imprisoned for at least two long stretches and now facing another charge relating to extortion. I'm sort of figuring they're going to throw the book at him.
The Middlesex DA's office as promised called me back. I was advised by message that Howie had pled guilty way back on April 2, 2014. His sentence was 5 years probation. I guess the book missed him.
I can't really say whether the sentence was right or wrong. I don't know what evidence the DA had. I can't say I'm disappointed. It seems only fair that the one guy who didn't become a rat should get a break.
I'd guess Howie is 85 now, the two Mafia guys are in their 70s. They're still throwing their weight around. The courts seem not to mind. These are good times for old timers. It all reminds me of what General Douglas MacArthur said about old soldiers. I have to change it just a bit when it comes to old criminals. "Old criminals never die, they keep plugging along."