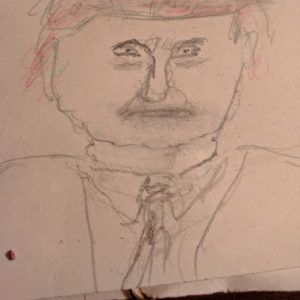 Obamacare required people with pre-existing conditions to be covered. It made the insurance companies charge the same rates for all. It put the onus on all policy holders to help with these extra costs.
Trumpmare will allow people with pre-existing conditions to be thrown into high risk pools. These have been failures producing limited coverage, long waiting periods (while the condition eats away at you) and huge premiums. It lets the healthy young people be given reduced premiums. That is a nice windfall for the insurance companies since almost all of these people won't be making claims. Trumpmare will help insurance companies reach the goal of taking in oodles of money and not having to pay anything out.
Here's an article on the pre-existing coverage that explains it fairly well.  Yes, when the Trump and the GOP say they cover pre-existing conditions that is true. What they don't say is the coverage will be worthless and not affordable. Sort of like being asked to buy a season pass to the Cape Cod Tunnel for $15,000.
Medical costs in the United States are over two times that in other countries. We do not have the best medical coverage in the world. Most other Western countries have universal coverage that is run by the government that controls costs. Simply put, the middle men, the insurance companies take their hands out of the money bowl. The medical bills go to the people who through the government pays them. All are covered. All are taxed so that this coverage can be provided.
The United States already has that with Medicare. All people 65 and over are covered. If they can be covered why not other Americans. Aren't all Americans entitled to due process and equal protection of the law? There is nothing in the Bill of Rights about age.
Here's the height of hypocrisy. The majority of those who are receiving Medicare are against others receiving the same benefits. They can gladly accept that coverage but want to deny it to others.
It's the old whose ox is gored story. The 15 farmers sitting at the local pub are chatting happily until they hear one of the prize oxen at the county fair has just been gored. They all rushed out to find out what happened. After they learn 14 return to the pub for another round and continue their happy conversation.
No one seems to want the government to do anything for others. Greed runs amuck. The GOP and Trump are hell-bent on making the rich pay less. The GOP wants you to believe if they pay less then others will not pay more or lose benefits. Warren Buffet said if the tax plan proposed by GOP as part of  Trumpmare was in effect last year it would have cut his taxes by 17%. He makes at least a hundred million a year. That would amount to many millions of dollars not going to the government. Multiply that by all the rich guys and Trumpmare will be depriving the people with medical conditions of billions of dollars.
If you take that out then either lots of people are not going to have coverage or those that do are going to pay lots more. You can't have it both ways. You get what you pay for.
The GOP tells us Trumpmare will give better coverage at a lower cost. It is like telling you that if go to an auto dealer and bargain for a car. You settle on a price of $30,000. You decide you want the special sports package  added on. The dealer says OK that will cost you $27,000.
You also get what you vote for. Vote for billionaires and rich folk and you'll find like everyone else they'll take care of themselves. Right now the Kushners are advertising in China that if you invest $500,000 with them you can get your American citizenship. They're anxious to cash in on their new-found power and have no shame about it.
I've often heard the expression "to whom much is given much is expected." That to me would be the guiding principle behind a decent government. If we want our country to succeed then all must be part of it. Those with more should be contributing more on a percentage basis. Those unable to afford decent medical coverage should still be able to get it.