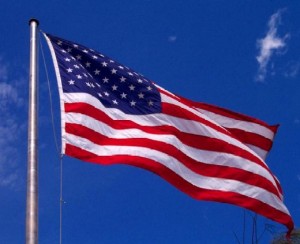 Two hundred forty years ago today a group of brave white men almost all of whom believed in a Supreme Being decided they had enough of being ruled by the Brits and advised them they planned to exit from under their rule. Unlike the Brits voting to exit from the European Union which they voluntarily joined these men had no choice in the beginning since they were born into the country ruled by a British king.
It is one thing to declare your independence and another thing to gain it. Yet eventually they did with the help of the French. Once free they had to figure out what to do. Sort of like the Brits are doing now with the EU. These men from 13 different states (and who said 13 was an unlucky number) with 13 different constituencies and 1300 different ideas had to come together and form a Constitution. Unlike what we see today in our Congress there had to be a lot of compromising. Each region had demands that differed from other regions. Some even still hoped for some type of return to the loving embrace of King George III while others insisted that their right to hold slaves be honored.
Everyone gave a little and took a little and they came up with a document to guide the nation and divided the power among three branches: the executive which enforced the law; the legislative which made the law; and the judiciary which interpreted the law. To ensure the people who ran the nation did not get carried away with their power as had happened in Merry England they passed a Bill of Rights that each person possessed.
No doubt in the beginning it was a White Anglo Saxton Protestant (WASP) nation. It would not be unfair to suggest that it remained such for almost 200 years. The waves of immigrants – Irish, German, Jews, Italians, Eastern Europeans – beat up against the WASP dominance over that time but even though its power slowly eroded it still kept firm control into the 1970s. The blacks at first enslaved and then Jim Crowed had little power up until the time of Doctor King. The Latinos during that time also started to make inroads into the country and a little later the Asian influence came to be felt especially after we fled the rice paddies of Vietnam and China freed itself from Mao's Red Terror.
Most recently we have Muslims coming to our shores adding to the mixture. There has always been one constant throughout all of this which is the newcomers were never warmly welcomed. They were always perceived as a threat to the culture of the country. There was a great worry among Wasps that the Irish Catholics were intent on overthrowing the country so that the Pope could be installed in the Oval Office; the Irish Catholics feared the Jews and Italians; all feared the blacks as a threat to their livelihood; then the Latinos we worried were about to destroy the land we loved and now the Muslims.
No one who came here had it easy. The reason they came is that here there was hope but from where they had come there was little of it. That is why in this nation of 320 million people we have little trouble among ourselves. It is why in the past in Ireland which was desperately poor at one point and now in the Middle East and many surrounding Muslim countries there are desperate men doing dastardly acts because they have no hope of a better life for themselves or their families.
Today then we celebrate our independence and along with that the hope that this nation founded by a few WASPs gives to all of us who reside on these shores. It is time to reflect on how best to unite and not fight. We are the recipients of a wonderful gift so let us enjoy it and allow others the same rights and pleasures as we want for ourselves.
Happy Fourth of July