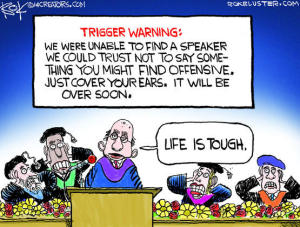 Happy New Year to you all. This year we return to the traditional New Year's Day that had football games the mattered. The bowl system is pretty silly with teams that have been able to do no better than break even given a chance to play in the post season. Money rules.
I watched two bowl games: Duke v Arizona State and Boston College v Penn State. The States won but the games were close and had some meaning for me since my son was on the Duke team and I've followed BC over the years.
That's all history now and for those  who want the inside track on the games on New Year's Day I've gone to two highly skilled prognosticators to seek their opinions. They're usually not willing to let others than their customers in on their advice but because of a long-term relationship they agreed to let me post them here.
Tom from Brighton has kept much of his counsel to himself lately becoming a man of few words. He would only give me a one word answer: Alabama, in response to my question who would be NCAA football champion. No matter how much I pressed him to tell why he believed that no words came out of his mouth. That's the best I can give you from him but it is bad news for Ohio State on New Year's Day.
Sam from Rock Hill Enterprises was my other source. Sam's one of those guys who looks at the talent on the field. If a team has an up and coming criminal on the roster Sam overlooks that and concentrates on the man's talent. He often reminds everyone of how good Miami used to be when it was also called the U of F – University of Felons.
Speaking of criminal activities I have to digress a second to talk about the NFL. Is there any question it's a repository for bad actors and people who abet criminals when you consider the Ndamukon Suh matters. I'm not talking about Suh who twice stomped on the injured leg of Aaron Rogers; but the league officials who have no courage in taking action against him for what is normally considered a felonious assault. He was suspended because he "unnecessarily stepped on [the] opponent's unprotected leg as he lay on the ground unable to protect himself."  But the officials changed the conditions because the Detroit fans complained and just fined him. Suh gave them an out saying he got cold feet and couldn't tell Rogers's leg from the ground.
But back to the NCAA. Sam predicts Florida State will easily, and I emphasize the word easily, win the championship. He figures with Jameis Winston on the bright there is no other team in the NCAA that should be on the same field with them. He noted the Oregon team featuring the guy who won the Heisman will inspire Winston to even greater heights to show him up. He expects that will be a big blowout which is too bad because much of the excitement of the game will be gone. I don't agree with him that it will be a runaway but he's pointed to some pretty impressive statistics and apparently knows from some how Winston is seeking revenge.
I said that doesn't mean Winston will be on the bright for the championship game with Alabama; he also believes Alabama will roll over Ohio State. He agreed. He thinks that game will be closer because Winston has less of a grudge but still thinks the Florida State talent will overwhelm Alabama.
I don't know enough to offer my own opinion since I still believe college results are difficult to figure when two well qualified teams meet. But I've got to believe that Alabama will take the title. You want to know why? I guess it's probably because Al Farese went there.