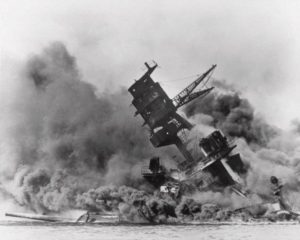 I have to admit I almost fell out of my seat when I read Trump tweeted out: "Happy Good Friday." Do you think he knows what Good Friday is about? Do you think he has any idea that Christ was crucified on that day and it is the last day on which you would associate the word "happy."  I have to admit when I first heard it I thought it was a joke. No one would say that I thought. But sure enough there it was in his tweet the absurd greeting. All  I could think of how is it this man thinks he is a Christian?
It's like saying to someone on December 7 Happy Pearl Harbor Day  or Happy Battleship USS Arizona Day. Yes, that's hardly a good comparison because to Christians the crucifixion of Christ was much more of a serious event. But you get the idea, there is no happiness associated with Pearl Harbor or the sinking of the battleship Arizona.
Or, what about saying Happy September 11 Day.  Can you imagine doing that? It is stunningly difficult to see how someone connects a tragedy with happiness yet Trump did it. Why?
A rabbi was confused over the brouhaha caused by Trump saying Happy Good Friday. She asked what is the proper greeting for Good Friday? I thought it a good question. I thought back on what I used to say to people on Good Friday. What I remembered about the day was that between noon time and 3:00 p.m. I was supposed to be quiet and not talk. It was a time for reflection on Christ's death. There was no greeting attached to the day at all. It was just like any other Friday during the year when no wishes are expressed.
Some may come up with some inane defense of Trump but the bottom line is he was way out of line in writing what he did. It is a reflection on his inability to consider the consequences of his actions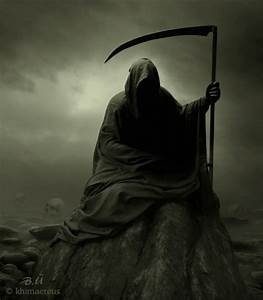 Speaking of that, I see that some people are suggesting Trump has done a good job during this pandemic. One wrote: "that just 4 countries in Western Europe with only 3/4ths of the US population have about the same number of cases, and 3 times the number of deaths compared to the good old USA. Nice job, President Trump and team !!!"
Five hundred eighty one thousand six hundred seventy nine cases of coronavivus have been found in the USA. We have twenty-three thousand five hundred twenty-nine deaths.  We are number one in the world on both accounts. China and India have four times our population but their figures pale in comparison to ours. How is it possible to think that is a "nice job?"
Hasn't anyone read the thorough documented presentation in the New York Times that shows he did hardly anything about the virus. I know Trump Team hates the NY Time but the article is backed up by documentation. Remember he  was holding rallies up into March. Haven't you read all the happy talk he gave us through February about there was nothing to worry about when he knew it was going to ravage our country? He admitted himself that he was lying to us throughout February because he said he didn't want to panic the country. He admitted it himself but people don't want to accept his admission that he lied and people followed his lies and the result is we have 23,529 deaths and counting with the number increasing by over 25,000 every day.
Doctor Fauci said Trump "could have saved more lives" if the government had acted sooner to impose social-distancing restrictions. He was forced to back down after Trump forwarded a tweet that had #firefauci as part of it. But the truth is that Trump was negligent – that is the reason why the New York greater metropolitan a rea is suffering the brunt of the virus. He may have shut down most of the flights from China on January 31 to take effect on February 2 but he let the fights from Europe, especially Italy continue to March 14.
On March 7 Italy had 5,833 cases and 233 deaths, the next day 7,375 cases and 366 deaths, by March 10 10,149 cases and 631 deaths.