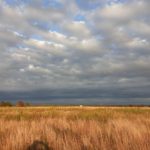 Wishing you all a Happy Thanksgiving.
No turkey for me this year. But will have all the trimmings with two chickens. Not that I have anything against turkeys but when I got to the store the cupboard was bare of the one I ordered.
We do have much to be thankful for at this point in this year. Up to a couple of weeks ago I couldn't say that with the virus running roughshod over our land. It's still ravaging some but thanks to our scientific community a vaccine may soon be here. And thanks to 80 million American voters the sun will again shine on America.
I would be remiss if I did not mention that we must thank our scientists – yes those folk much mocked by  some. – for the vaccine.
We must also be thankful for our medical workers, first responders, essential workers, truck drivers, delivery folk, school teachers, grocery store workers, and those that muddled on through despite the danger.
Especially must we thank Teamsters Local 25 – the guys who deliver the beer.
Happy Thanksgiving.