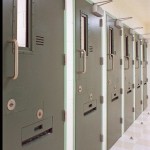 Patty often throws a question at me that gets my brain back in gear. She asks what I think of a state prosecution of Bulger, Nee, and perhaps others. I'll deal with Whitey now and Nee and the others later.
She said: Whitey's lawyer Hank Brennan said he "and Whitey are eager to get a trial in state court on the murder charges that were not proven" in the federals case.
The state prosecutors have taken a hands off attitude toward this case up to this point. It's even worse than that, they've pretended that upwards of forty murders never happened in Suffolk and Middlesex Counties, They've done this even though they need not have. However they could hide behind the idea that they did not want to interfere with the federal prosecution. But during the 16 years Whitey was on the lam, there was no prosecution to interfere with and they still did nothing.
My sense is that now that an election for a  mayor's job is coming up, the Suffolk DA Conley has figured this is a good way to get a little juice into his campaign. However before he goes off chasing after Whitey and some others, he should perhaps tell us why he's done nothing up until this time. All the hoopla reminds me of other times around election time.
In the olden days there was a Suffolk DA called Garrett Byrne. He'd seem to always have a big round-up of bookies every four years just a few months before election. He was DA from 1952 until 1978; he was followed by Newman Flanagan his first assistant who served during the Whitey years, 1978 to 1992. Newman didn't need to have round ups since he was quite outgoing and very popular.
In the more recent days, the then Norfolk DA milked a little publicity out of a tragedy. Bill Keating, now a congressman, seeing the inane media inspired uproar in 2010 over the non prosecution of Amy Bishop in Braintree for the 1986 murder of her brother figured it wouldn't hurt his congressional campaign to jump on the bandwagon. He indicted her for murder. This was after she had been indicted in Alabama for murdering three people at the University of Alabama.
Amy entered a plea of guilty to those Alabama murders. She was sentenced to life in prison without parole. The DA who followed Keating rightly dismissed the Norfolk County murder indictment. It never should have been brought. All knew from the get go she would never be tried in Massachusetts.  Her appeal of the Alabama conviction was denied yesterday
So the likelihood Conley may indict Whitey at this time remains a possibility because it is election season and visions of tons of free publicity must dance around Conley's head at the though of doing that. Like with the Amy Bishop matter, the indictment of Whitey for the murders in Suffolk would linger on the docket and never be tried. The federals wouldn't surrender him to the state. They plan to hold him until his soul wends its way over the prison walls.
If ever there will be an exercise in futility and a waste of taxpayer money it would be the indictment of an 84-year-old man who will have about 50 years to go to wrap up the sentence he will get after the three-day process beginning on November 13 where the families of the victims will try to outdo each other in yelling vituperations and obscenities at Whitey reminiscent of some Middle Age ritual when the condemned is paraded off in an open wagon to the gallows and the bystanders expectorate on her, or in some sense similar to the Salem witch trials a local tradition.
Give me one logical reason to waste time to indict Whitey. That is if this wasn't campaign season.
Of course Whitey would love that to happens because the one thing Whitey wants is to stay in the area. Who wouldn't if they knew a nice clean cell has been prepared and reserved for him in what has been described as "a cleaner version of Hell." If you are good while you spend your time there, they may let you look upon another person after you've been living by yourself for 3 years. For Whitey, he'd get that chance at age 87.
Although his indictment would resurrect the name of this blog since I could pretend I was now covering his state case, I'd prefer that the federals take him to the place where he will live in casket like conditions. He was not the worst of the worst, but he was surely up there close to them. The federals know that if the are going to keep up the pretense that Whitey was the number one most wanted man in America then he should be treated thusly once convicted.