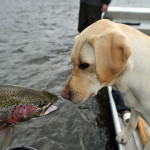 I bailed out early today right after Martorano finished his testimony. There was one witness still scheduled to testify who was a Boston police officer in the cold case division. He was just being used to put in pictures of the murder scenes so I saw little reason to remain. Plus, it was more than that. I have a sense today that the fight went out of Bulger's defense team.
Maybe it's me and they have some sort of strategy but I don't see it. Today's session was not to my liking for a lot of reasons. Not least is Wyshak's ability to take over the courtroom with his talking objections which seem to get sustained by the judge in her frequent rulings on Brennan questions after a Wyshak objection: "sustained as to form of question," and Brennan coming back and asking which is in effect the same question and it being allowed. But the interruption gives Martorano more time to consider it and come up with an answer.
Sometimes as I've said the questions result in a "side bar" which is when counsel gather outside the hearing of everyone and discuss the ruling. I'm at a loss why Whitey has no interest in these discussions. He sits there as if they are talking about making arrangements to meet for lunch and it has nothing to do with his case.
Side bars are a big interruption in the flow of questioning. I'm used to judges ruling quickly and being wise to objections trying to throw counsel off. I'm guilty of doing them myself since it is a good trial tactic. But most judges caught on and ruled so that both sides could have a free wheeling cross-examination. I always thought the judges favored the prosecutor when I was  a criminal defense lawyer but when I prosecuted I could swear they favored the defendants.
The effect of objections and side bars prevented Brennan from continuing a sustained attack on Martorano's credibility which he had done effectively by his fast fired questions.
In one series Brennan questioned Martorano about what he said to trooper Foley many years ago and starts reading from a police report. Wyshak objected saying he is reading from a report not in evidence. It is upheld.
One of the first things Wyshak did on re-direct was to start reading from the same police report. Brennan objected. This time Wyshak is allowed to continue reading.
Wyshak has spoken out even without objecting at least once when Brennan was trying to question Martorano. It's not good what is going on. It seems to have knocked Brennan off his stride at times. Brennan would be in the middle of questioning Martorano about a certain happening, Wyshak will object, and the judge will say "I think you've exhausted this area."
How has a lawyer finished with an area before he's done? Sometimes you have to go back at a witness in the same area five or ten different ways. Apparently in federal court you can only do it once.
Another time Wyshak suggests the witness has already testified to that. The judge will sustain the objection and have Brennan move on; since when can't counsel go back over an area once touched if he wanted to tackle it differently.
I'm glad I did very little practice federally. They have taken the soul out of trying a case. It's like going into the king's court where everyone bows and curtsies, the women wearing bee hive type hair get-ups and the men powered wigs. No words in anger are ever spoken.
The lawyers have to question a witness from across the courtroom – no approaching the witness except with approval and only when you want to show her a document – no histrionics, no acting, no combat, all very proper-like, so unlike what is happening out in the real world.
At times I felt like screaming "you can't try a case like that!" But that's what is done in federal land. It's so removed from life. Maybe Whitey has given up – he looks like he has done so – knowing this daily exercise of being woken early and driven 50 or so miles in a parade of vehicles to court, sitting and seeing gangsters treated like lords, and being driven back to his jail cell is the best he's going to see for the rest of his life.
I can't go until I tell of something that really bothered me. I've been on both sides of the fence. The defense has a duty to muddy up the case; the prosecutor the duty to prevent the defense counsel's actions from confusing the jury. The prosecutor must be intent on telling the truth at all times and must not present to the jury anything that smacks of deception or a lie. The prosecutor's job in re-direct is to give the witness who has been banged up a bit a chance to put bandages on his wounds and bring the case back on the path to the truthful tale.
Today Brennan showed on cross-examination that Martorano when first interviewed by the cops said that Stevie Flemmi was in the back seat of the car gunning down Spike O'Toole. He even told how he said he leaned over Stevie to fire his machine gun. Stevie couldn't have been there – he was in Canada.  Martorano said he corrected it later.
Wyshak got up on redirect and asked Martorano to read the last line of the report. In that line it says Martorano told the cops that Stevie was in Canada. Wyshak presented it as if Martorano told them about Stevie being in the car but later on the same day he remembered he was in Canada. Wyshak was trying to deceive the jury into believing this. He knew it wasn't true.
Brennan cleared up on re-cross, again after struggling with Wyshak's talking objections. I've never known a prosecutor to try to deceive a jury like that by obscuring the truth. At least none of the prosecutors I ever worked with thought that the conviction of any one person was worth doing that.
It's a prosecutor's obligation to present the truth, not to get a conviction. Maybe that was why I felt I had to leave early. I've been defending Wyshak saying he sees things differently than I would have seen them if I were a prosecutor, nothing more. But now I have to wonder about him.
Finally, the best line of the day which I hope defense counsel picked up was when Martorano said about his proffer and the agreement he entered into that "the first part [of the questioning when he was making a proffer] was just discussing things and putting them  in place. Afterward it was the final product."  That's about a candid admission as I've heard that the evidence was spit shined to meet the prosecutors need.