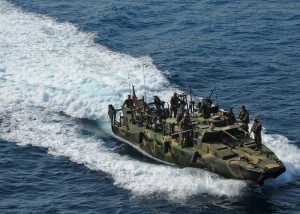 I had a chat with this guy I know, Ed, who goes around carrying a veteran's discount card. He tells me that he uses it at motels and other places to get 10 to 15% knocked off the bill. He sometimes puts on a fake limp to make people think his is a disabled vet which might get him a bigger knock off.  At least he does not wear a Silver Star which he never earned like LBJ.
Ed is amused that people thank him for his service. The idea behind being thanked for something is that you did an act where you had a choice whether to do it or not. No one thanks you for serving time in prison.
Back in the days when Ed served you had no choice: there was this thing called the draft which sad to say no longer exists. The hoi polloi like Ed and me thought it was mandatory for all healthy males to serve; it was not until later that we saw how many such as the Clintons, Cheneys, Deans and Trumps through connections or trickery managed to avoid doing so. But that's a story for another day.
Ed is what is described as a Vietnam veteran having served as an intelligence officer during that period in the Navy. He told me one particular hair-raising tale of a treacherous journey he made flying from the waters off the Luzon Peninsula to NAS Atsugi in Japan on Christmas Eve to retrieve a packet that had great significance to the captain of his ship. If you ever run into him, you may want to ask him about it.
We ended up talking about our military exploits because of the recent event in the Persian Gulf where Iran captured two of our Navy vessels that ventured into their waters. I had not paid too much attention to it. Ed, still in contact with his Navy friends, had. He asked me if I thought the actions of the crew violated the Military Code of Conduct.
Wow!  It never entered my mind to think of that. I knew that I had learned it but it had been so long since I was under its mandate it was something I no longer thought about. In the articles I have read to this point in time about the incident it is not mentioned. Most people who have not served would not know about it.
Ed said the Code went back to the Revolutionary War. I had read that it was introduced by President Dwight Eisenhower in 1955 but upon further research found here  and here  that it "is based on time-honored concepts and traditions that date back to the American Revolution."
I went back to refresh my recollection about it. Here is the code.  I will set forth the parts that I suggest are relevant to the discussion involving the sailors captured by the Iranians.
It starts: "I. I am an American, fighting in the forces which guard my country and our way of life. I am prepared to give my life in their defense. II. I will never surrender of my own free will. If in command, I will never surrender the members of my command while they still have the means to resist. . . . V. When questioned, should I become a prisoner of war, I am required to give name, rank, service number and date of birth. I will evade answering further questions to the utmost of my ability. I will make no oral or written statements disloyal to my country and its allies or harmful to their cause. VI. I will never forget that I am an American, fighting for freedom, responsible for my actions, and dedicated to the principles which made my country free. I will trust in my God and in the United States of America." (my emphasis)
Here is a good story on what happened.  Here's a video of the capture.   As you can tell from the video and from this article here the boats the American sailors were operating were well armed.   Here's a closer look at the boats capabilities and armament.
The initial report that one of the boats had mechanical problems was erroneous.  Later it was reported there were no engine or propulsion problems.    Defense Secretary Ashton B. Carter said the boats made a navigational error that mistakenly took them into Iranian territorial waters.
Now I see the reason for the astonishment by former Navy men. Two fully operational and well-armed riverine capable of speeds up to 50 mph (43 knots) surrendered without putting up any fight. The question is did those sailors violate the Code of Conduct by not defending themselves and their vessels?
A more basic question is why didn't they fight to prevent their surrender? I'll explore this more.