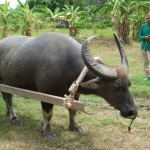 "Bob Kraft is in this for the money" –  when I first wrote that early in the season right after the Logan Mankins trade I was told he's a business man and there's nothing wrong with it. I had complained earlier how John Henry decimated the Red Sox half way through the 2014 season to cut back on the payroll. I was told the same thing what's wrong with making money.
The Kraft and Henry athletic supporters pointed how they had brought to the city championships in the past. That's true, we've had a good run under them but now that they have put good teams on the field to sell out their ballparks they figure the money will still pour in no matter what quality team they put on the field.
You won't read anything like that from the Boston or other sports writers who cover these teams and need access to the bennies the owners give out. If any dare cross the owner they may lose their club house privileges which pretty much puts them out of business. So they avoid telling us how we're being taken for a ride while these owners keep pocketing more and more money.
I'm an outsider. No one wants to be considered a rube and admit he is being taken for a ride. So it was easy to disregard what I said.
Now the sports writers outside of Boston are beginning to take notice and agree with me. Here's a headline from the N.Y. Post. "Tom Brady Thinks He's Being Replaced and Is Livid." The article talked about the Patriots "historic beating" last Monday night. It went on to talk about Brady being uncomfortable with the coaching staff and the personnel around him, as well he might be.  Brady's not dumb and he's looking around him and seeing that the team is being staffed with less expensive players which is making his job doubly difficult.
Other players are noticing also. Former Patriots defensive tackle Tommy Kelly, now with Arizona, spoke out the other day. He said the struggles on the Patriots "extend all the way back to owner Robert Kraft's wallet." Kelly went on to say: "I couldn't take busting my tail every day getting to a game and them taking me out of the game for someone who I know isn't better than me, because he's a cheaper option. Are we worried about money here? Or are we worried about winning?"
I think we know the answer to that. The business man thinks about money. The fan who puts his money up thinks about having something to cheer about which means winning. Look at the stars the Patriots lost because they became too expensive and wouldn't "restructure their contracts" which is the nice way of saying take a pay cut.
Here's Brady's big problem. There's a young brass Italian kid anxious to take his job. Bob Kraft is anxious to make the switch. Remember, we've been told over and over again it's a business and loyalty has nothing to do with it.
The switch means big bucks for Kraft. Sit Brady for a bit. Put the kid in for more snaps. Brady gets ticked off and quits. The kid takes over and Kraft saves millions.
That's just one theory that's gaining a bigger following. If it is true Tom's in the queer situation of playing to win for an owner who wants him to lose. It can't be easy for him.
It all makes tonight's game doubly delicious. Tom's fat's on the fire. Only the Shadow knows at this time what'll happen. Soon we'll all know what will happen to Tom Terrific.