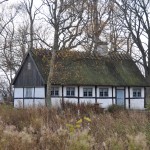 (Today I'm off to the hearing in Boston.  Come back later in the day around five or so and if I have an internet connection I'll let you know what happened.)
(I wrote a correction to this blog the next day.)
Judge Stearns wrote on July 17, 2012  in response to J.W. Carney's motion that he recuse himself from Whitey's trial that he was denying the motion "Because at no time during my service as an AUSA did I participate in or have any knowledge of any case or investigation in which defendant was a subject or target."
A  person who comments on my blog reminded me of the circumstances surrounding Joseph Murray.  As I've previously written a lot more is carried about these matters in that comment section of my blog. Any person really interested in other views might want to take a peek at it.
Here's the setting.  Bill Weld the former US Attorney in Boston from 1981 to 1986 was promoted to be head of the criminal division of the Justice Department in Washington, DC in 1986.  He resigned in March 27, 1988. Jeremiah O'Sullivan was in the US Attorney's office from 1973 to 1989, most of the time with the Organized Crime Strike Force; Robert Mueller, now director of the FBI, was in the Boston office from 1982 to 1988; Judge Stearns was there from 1982 to 1990.  Stearns was made chief of the criminal division on December 23, 1984 and presumably held that post until 1990. When Weld left, Frank McNamara was appointed US Attorney. He served  from 1987 to 1989.
On January 6, 1988, Weld was in DC, McNamara, Mueller and Stearns in the US attorney's office in Boston, and AUSA O'Sullivan with the Strike Force in Boston. Here is what happened that day according to findings by Judge Wolf and as set forth in Ralph Ranalli's book, Deadly Alliance. Weld's secretary in DC received a call from a woman stating she had information about corrupt law enforcement officials who were working with Whitey Bulger and Stevie Flemmi. She begged the woman not to pass the information back to  the authorities in Boston. Weld received the note, thought it interesting and told his secretary to talk to the woman again if she called.
Two weeks later she did. She said John Connolly and a Boston police deputy Walsh were selling information to Whitey and Stevie about wiretaps. Weld wrote that he knew something about this and forwarded the memo to an associate.
A week later the woman called again saying, according to the secretary's note,  "I have information on the Brian Holloran (sic) killing.  It was done by Whitey Dulger (sic) and Pat Nee. I may possibly have an eyewitness [informant] who may possibly come forward."
On February 3, 1988 at 3:04 pm she called again. She said, "Whitey Bulger and Pat Nee, they also kidnapped Arthur, nickname, Bucky, Barret looking for money from the Medford Bank Depositor's Trust.  They held him and went to his house and took $300,000 and then they killed him. . . ."
Weld then dictated his own memo. He ordered the notes of the calls be sent to Boston to McNamara and O'Sullivan. Weld wrote, "Both O'Sullivan and Bob Mueller are well aware of the history, and the information sounds good."
A week later the mystery woman (who would turn out to be Joseph Murray's wife. Murray was a large marijuana importer who paid hundreds of thousands of dollars to Whitey to operate) called again and talked about having a witness who talked to Bulger and Nee in the car just before the shooting.
Ranalli writes: "A month or two later Weld ran into Frank McNamara . . . and urged him to do something about the memos he sent. "We need to talk about this," he told his successor."  Shortly after that Weld resigned.
Ranalli goes on, "The leads from the mysterious caller languished during McNamara's bizarre, brief tenure as U.S. Attorney."  That meant this information of great significance sat with McNamara for almost a year. O'Sullivan who also had it, gave it to the FBI despite the caller's request he not do so. He refused to explain why he did this. The FBI interviewed Joe Murray but did nothing else about it.
Here' the predicament I see. J.W, Carney, Whitey's lawyer, is alleging that Whitey was given immunity by O'Sulllivan. One way he can show this is by showing the inaction by the U.S. Attorney's office whenever it got information about Whitey. When Weld sent the information to McNamara wouldn't he have discussed it with the chief of his criminal division, which I believe may have been Stearns, and with other people in the criminal division. McNamara had no background in the criminal law.
It seems that this is a legitimate matter that Carney should be permitted to explore, that is, why did McNamara do nothing about the material Weld sent to him? What was Stearns's relationship to McNamara at that time? What did he know about this?  What was (FBI director then AUSA) Mueller's involvement? Stearns and he have a very close relationship, did Mueller and Stearns ever discuss Whitey? Those are just a few of the questions. This is the heart of Whitey's defense. Stearns by not recusing himself is preventing Carney from going in that direction.
These matters keep getting curiouser and curiouser.