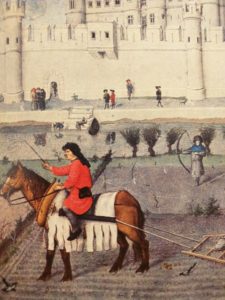 A recent review conducted by a group showed that legacy students have a better chance of getting into Harvard than the average Joe or Sue. It was reported: "Expert analyses of Harvard's data, prepared by both parties in the lawsuit, disagree on many counts; but both say legacy preference can make a big difference."
My initial thoughts on the issues of legacy (and other admissions issues) is the college or university should be able to do whatever it wishes when it comes to the make-up of its student body. What would be wrong if Harvard decided it would only accept students whose parents were willing to pledge millions of dollars to the school? Shouldn't it be in charge of its own destiny?
I suppose that it isn't totally in charge because it takes government funds which gives the government some say into how it operates. Thus you have situations where our schools are not totally free of all restraints. Will the government in the disguise of a judge decide legacy considerations are verboten?
That would fit perfectly with schools such as Boston College that have no concerns for legacy. It will consider students with relatives who have attended the school but only after checking to see what monetary contributions the former graduates have given to the school.
I always wondered about that. At some point the idea of an education at a Jesuit college like BC was to encourage its graduates to go into public service to better the lives of people. Here is one statement of its purpose:
" Boston College and its law school are rooted in the Jesuit tradition of service to God and others. In that tradition, we believe that the purpose of higher education is both the search for knowledge and the preparation of women and men who are moved to a constructive, responsible, and loving use of their knowledge."
It is  unlikely that those who follow its alleged tradition will become part of the money class but will gain their satisfaction in helping others. Yet, those who the school usually honors with positions on its board of trustees and with graduate degrees are people, aside from members of the clergy, who have done very well in business or investment banking. Few, if any, who have labored among the great unwashed are welcome.
I suppose that's a wise decision from s financial point of view. As for comporting with its mission, if it still has one beyond getting rich, it has gone astray. Which brings me back to the legacy question.
Recently I talked to a BC grad whose grandson lives in Chicago. Her father graduated from BC, as did her son. Her grandson who was well qualified for BC would have represented a fourth generation. He was not accepted.
A year or so ago I knew of a woman who applied to BC Law school. She was qualified, was put on the waiting list, but would not get in. Her brothers, father, uncles, aunt and grandfather all attended BC Law. She went elsewhere and worked in a major NY City law firm.
Trying to figure it out it seemed that what both had in common was their BC relations were donors but far from big donors to BC, having gone into public service for the most part, which they were taught to do but penalized for doing by the entity that taught them.  
I suppose BC can use examples like that to demonstrate that unless you are a generous donor your legacy claim is for naught. It probably should also tell of the great disadvantage of following its teachings.