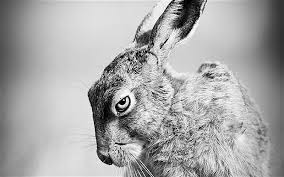 My Big Mistake:
Mea culpa, mea culpa, mea maxima culpa we used to say at one time. That is how you admitted doing wrong. My huge error, maxima, was not knowing Comey.
Who would ever think the guy leading the nation's investigative agency most responsible for our well-being would write a letter within two weeks of the election for president which he knew may affect the outcome of the election when he had no valid reason to do it?
My grievous fault was assuming that he had a "smoking gun" which he felt compelled to disclose or he and the FBI would be accused of a cover-up. I thought there was no other basis for writing a letter to those congressional chairmen unless he had the goods on Hillary. I then learned he does not even know what he has even though he said it was pertinent to his investigation of Hillary Clinton. How can something be pertinent which is defined as relevant or applicable to the issue of whether Hillary Clinton violated criminal laws of the country if you don't know what it is?
Comey wrote the letter running up against the long tradition in America that such things not be done if they may have an impact on an ongoing election contest. He knew what he was doing would intrude himself into the contest for president. Those around him told him that it was unprecedented. Shockingly he did it for no seemingly valid reason at all. He could easily have waited another eleven days until the FBI agents had a time to determine what they were dealing with before taking any action for nothing he had before him when he wrote the letter had changed the extant situation.
Comey made the FBI look like a political outfit. It looks like it is working for the Republicans. This has happened because of:.
Comey's Big Mistake:
Let's go back to July. Comey back then was not a prosecutor. He was head of the FBI. The prosecutor was the attorney general. She had said prior to him making his decision that she would follow whatever he recommended. She had passed the buck to him and he stupidly picked it up.
The lodestar any director of the FBI should look to is J. Edgar Hoover. For all his faults he knew how to act as the person in charge of the FBI. He was in charge of it for 48 years. He protected its reputation as if it were his natural child which to him it was. He would never have acted as Comey did. He would have gone into the Attorney General and made his recommendation. She is the political officer. He would have let her take the heat.
Comey fell into a trap. He thought he was the attorney general. He gave a lengthy public statement about facts discovered during the FBI investigation. At the end he announced he was not going to recommend charges against Hillary. Some believed the evidence showed she violated the law. He put himself in the position of defending a decision he never should have made.
It was clear to me that the decision not to prosecute took into account that Hillary was in line to be the Democratic nominee for president. Some might object that is wrong and you should never look at the person who is alleged to have done the acts but only the acts themselves. That is not the way things are done in America. A prosecutor with the help of the investigators is first supposed to determine if there was a crime; and then decide whether the person who committed it should be prosecuted. It is a long tradition in America that prosecutors do this at least on the state side. That is why they are given the right to enter a nolle prosequi. That the prosecutor has that power means he does not have to charge every person who commits a crime.
Comey knew his decision in Hillary's case was a highly awaited one. He should simply have said that he reviewed all the evidence and presented its findings to the attorney general. He may have added that it was his recommendation that a prosecution is not warranted.
The attorney general would then have to make the decision whether to prosecute or not. Yes, many would have shouted and screamed, perhaps including me, that the fix was in or something along those lines but so what. Let the attorney general take the heat. Comey and the FBI did its job. It was the attorney general's job to look at what it did and make a decision.
I would expect and hope there are many federal investigations done where at the end it is decided not to charge a person when it is determined the consequences of bringing a charge will inflict greater punishment than demanded by the crime itself.
Comey embarrassed the FBI because he forgot his job title. We see the mess that has now happened because he did not understand his position.