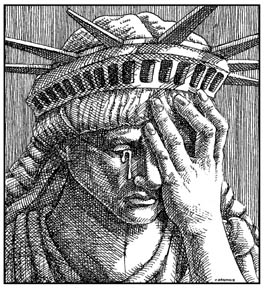 It was not until I reread Ralph Ranalli's book Deadly Alliance that I recalled the following statement by the federal prosecutors.  The statement was made in its appeal of Judge Mark Wolf's 661 page decision handed down in 1989 concerning the FBI's relationship with two of its informants, James "Whitey" Bulger and Steven Flemmi.  During the hearing Flemmi took the stand. As I have documented in other areas he told one lie after another so that if one were honest with oneself there was no way to tell wherein the truth lied. But somehow judges seem to believe they are  able to figure that out.
I know of only one case during my career when a judge being faced with such a situation did the right thing. I forget the exact issue but it was a civil case involving an alleged contract between John Doe and Mike Moe. Doe testified on direct about the conversations that led up to the contract; on cross-examination he backtracked when shown prior statements that differed from his present testimony, he hemmed and hawed over other things, and he was making a terrible presentation where to decide what was true would amount to guesswork, which is common whenever a criminal testifies.
Moe's lawyer was still doing his cross-examination when the judge interrupted. He said he had heard enough. He told Doe to step down from the stand. He said that he did not believe one word Doe testified to and that he was dismissing the case with prejudice. That too is what Judge Wolf should  have done rather than picking and choosing what to believe or not to believe when Steven Flemmi testified. Those things he decided to believe he incorporated into his 661 page decision.
The statement made by the prosecutors on appeal was: "The district court's finding rests on belated, inconsistent and inherently implausible testimony from a life long organized criminal concerning events in the distant past. It cannot be sustained."
Apparently the Court of Appeals took note of that statement – "implausible testimony from a life long organized criminal" – and reversed Judge Wolf's findings. The prosecutors argued and the Court of Appeals agreed that the testimony from someone like Flemmi was incapable of being relied on.
Well you would think that would end the career of Steven Flemmi as a witness. Yet it did not. The same prosecutors who were telling the court he should not be believed would turn around and use him as a witness in two trials – one against Agent Connolly and the other against Whitey Bulger. How does one square the circle?
When Agent Connolly sought a new  trial in Boston he complained about the testimony of Frank Salemme pointing to a lie he told. The Appeals Court said that if the prosecutor believed Salemme lied about his involvement in DiSarro's slaying it cannot be allowed to argue that Salemme was wholly truthful in his trial testimony in this case. Likewise if the prosecutor believed Flemmi was incapable of being believed in his testimony before Judge Wolf it should not be allowed to say his testimony before the jury after that was truthful.
Yet that is what it did. What made it even more unsettling was watching the prosecutor in the case against Agent Connolly laughing with Flemmi as they discussed the murder of Brian Halloran. There are lots of problems with our system of justice – the main one being the delays in handling cases – but one that seems eminently solvable is not to require jurors to decide when a known liar is telling the truth.