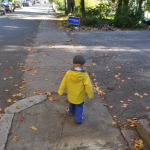 I'm a registered Democrat. I started out that way. I could never change. To do so would be akin to changing my religion. That doesn't mean I vote as a Democrat all the time. When it comes time to vote I'm a mugwump. When I read Felix Frankfurter Reminisces I was happy to read that he too described himself as that. By the way if you are interested in American history especially from the viewpoint of a brilliant lawyer then that book gives a candid insight into some of the major players of the first half of the 20th Century.
In looking back over the years I've voted the person more so than the platform. In trying to determine what standard I've used for the most part I'd have to say it came down to deciding when all other things are close to equal it who is the candidate I'd like to have a couple of beers with. I suppose that's why so many clever rogues get elected. You feel if you went out to a bar with them you'd have an enjoyable evening.
In the early 20th Century I have little doubt I would have voted for Republican Teddy Roosevelt. I know Ken Burns's documentary on the Roosevelt's was on PBS last week. That had no effect on my thoughts since I didn't watch it. I've always admired the little trust buster and would have enjoyed sitting and listening to TR's stories about some of his adventures.
Then there's Democrat Woodrow Wilson. What I have read about the man convinced me I'd never have voted for him. Frankfurter who had met him said: "He believed in democracy in the abstract, but didn't care for people. That's true! And he'd cut off their heads with equanimity."  He also described him as cold and dogmatic. I usually avoided that type person. Being with them is more like attending a dry lecture than relaxing and enjoying one's self.
I think a lot of people have the beer test as a built-in measuring stick when it comes to voting. Take the five recent presidential candidates with connections to Massachusetts. Who would you like to sit at a bar table with for an evening: Kennedy, George H.W. Bush, Dukakis, Kerry or Romney?  Then look at who got elected. You understand when you go out for a drink you go out to be entertained and have fun and not to listen to a sermon. I guess it is only in Massachusetts those losers could ever have gotten elected in the first place. We do have a tendency to go for scolds and preachy types.
Using this test for our recent presidents, you know the one you'd most enjoy having sat down with is Ronald Reagan. His infectious smile and penchant for telling a story would have one lingering long after last call. Then there's Obama. That man can move me with his speeches having in him a little bit of the African-American magnetic preaching style. But I don't get the sense that he's a warm person. I've mixed feelings on whether he'd be enjoyable company for a few hours but when it came down to it I'd probably pass. I did vote for him both times though. The overriding factor in doing it was my fear that his opponents John McCain and Mitt Romney would have brought us into war with Iran. I've got a visceral reaction to oppose anyone Sheldon Adelson supports.
In Massachusetts off the top of my head I liked Republicans Bill Weld and Paul Cellucci. An evening with either would be well worth picking up the tab. In the present Massachusetts governor's campaign this year we have smiley Charlie Baker. He's not my cup of tea or I should say glass of beer. Which brings me to his opponent, Martha Coakley. You know my son's a big supporter of hers. I try to stay out of politics on this blog so I won't go on any further. But it does bring up for me something else that is relatively new to our election choices that must be taken into account, the female candidate.
(Continued tomorrow.  Next week is FBI Agent John Connolly week.)