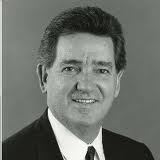 Yesterday I pointed out the Agent John Connolly came to Boston in 1972, was put in the organized crime squad, and was made responsible for handling Top Echelon Criminal Informant (TECI) Steve Flemmi who had been informing since 1965 which was before Connolly joined the FBI. In 1975 he would list James "Whitey" Bulger as an informer and shortly thereafter he became a TECI. At that time, there was no showing that unlike Flemmi Whitey had been involved in any type of murders.
How was it Connolly was dealing with Flemmi and Whitey who were notorious criminals? Reading Boston media you would believe he had a secret side deal with them, that is, he was running rogue doing his own thing. The FBI gladly put him out there to stand alone while everyone fired shots at him; it failed as an organization to tell the truth. The truth was, and is, the FBI had developed a corrupt program called the Top Echelon Criminal Informant program (TECIP) that it has tried to hide from the public. It has never been held accountable for having done this. It still runs it today.
Judge Nancy Gertner wrote about it in her Limone decision where she gave four men millions of dollars because of the way the FBI countenanced the lies of Joe Barbosa. Barbosa was not an informant but was a cooperating witness at the time. Here is what she had to say about the TECIP":
"In the early 1960s, the FBI focused its energy on prosecuting organized crime in the United States. . . . Two critical parts of the program were an illegal wiretap at Patriarca's office and the so called Top Echelon Criminal Informant Program." (TECIP)
TECIP was "officially inaugurated by J. Edgar Hoover on June 21, 1961 Three aspects of the program are significant. First, the informants involved were to be important enough organized crime figures that they would be able to provide high-level information on a major scale. . .  (The corollary – –  apparently acceptable to the FBI – – was that these informants might well continue to commit serious crimes.) Second, these were not  merely witnesses getting deals for episodic appearance in court. Their relationship with the FBI was supposed to be a lasting one, providing information on a continuing, long-range basis. Third, the program was strictly confidential – – which not only meant that its existence would be kept secret from the general public and other divisions within the federal government, but also from state law enforcement agencies.  Even when disseminating particular facts to other agencies, as they did from time to time, agents were to take special care to paraphrase the information so that the informants' identities would not be disclosed." (Footnotes omitted)
Gertner rightly sums up what would happen with such an arrangement. "The result should have been predictable. A state prosecution based on the testimony of a witness that was plainly contradicted by the secret information in the FBI's files."
Think of what the FBI created. It was a secret program to join up on a long-term basis with people involved in criminal activity who were in positions high enough to "provide high-level information on a major scale" against organized crime." It was created by J. Edgar Hoover who wrote: "it is mandatory that the development of quality criminal informants be emphasized and the existing program be implemented and greatly expanded."
The only way you can have a long-term relationship with a person who is engaged in criminal activity at a major level is to protect that person. There is no other way to keep the person in the position that he is in other than making sure others do not bother him whether they be police or criminals, investigators or informants. That is why the FBI set up a system whereby the handler of a Top Echelon Criminal Informant (TECI) would be notified of any inquiry about such TECI made over the national Criminal Justice Information System (CJIS) run by the FBI and used by state and local law enforcement throughout the country. It also required within house that the handler be notified of any information about his TECI gathered in by other FBI agents.
This was done because the FBI wanted to protect its TECIs because of the time and energy and money it invested in them. The idea was to keep the TECI active and keep them on the street so they could keep furnishing the FBI information. As one agent intercepted by the Massachusetts State Police in a legal wiretap operation was heard saying to his TECI, "my job is to keep you safe." Fortunately he did not know the State Police were on a phone used by his TECI for if he did the State Police wire would have come a cropper.
Connolly's job at the FBI was to keep his TECIs safe. When it became public knowledge that he was doing this the FBI deserted him. It pretended it had nothing to do with him doing that. It corrupted itself and still is doing it by keeping Connolly in prison for doing his job. It is truly a shameful episode in the FBI's history.