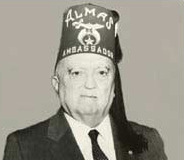 Who would ever have thought the day would come in America when there was no other way of saying it than to say the FBI has gone into the tank. The Wall Street Journal carried a report of how Governor Terry McAuliffe, a very close friend of the Clintons, had directly donated and indirectly cause to be donated to a state senate election campaign of Jill McCabe the sum of "slightly more than $675,000"  
This was significant because she is the wife of Andrew McCabe. He would in July 2015 be promoted to FBI headquarters to assume the number three position followed by becoming the second in command to Director James Comey on February 1, 2016.
A May 6, 2016, article in the Los Angeles Times about Andrew McCabe noted in the second paragraph: "Responsible for overseeing investigations of terrorists, spies and corrupt officials, as well as the sensitive inquiry into Hillary  Clinton's use of a private email server, . . . and he likes it that way."
The story about this is being suppressed. The great Clinton cheer leading newspapers the Washington Post and The New York Times carried one article about it. It was written by the Associated Press. It tried to debunk the story but a close reading showed how futile was its attempt. Strangely each paper had the exact same headline: AP Fact Check: No 'Criminal Act' in Case of FBI Agent's Wife." 
It was as if they checked with each other to see how they would carry the story. Both decided it would be best to let it sit in AP's lap. They would suggest, should anyone inquire why they gave it such short shrift, that they did cover it by putting the AP story in the paper which had checked looked at the story and found nothing there.
The AP article which white washes the whole affair reports: Andrew McCabe "did not become involved in the email probe until after her [his wife's] bid for office had already failed."  It went on to note that Andrew McCabe said he "sought guidance from agency ethics officers and recused himself of "all FBI investigative matters involving Virginia politics" throughout his wife's campaign."
It sounds good except it means nothing. Jill began her campaign on March 12 and it ended on November 2, 2015, less than eight months later. After that McCabe felt free to get involved in the email investigation which had begun in July 2015, and had been ongoing less than four months. He took charge of it on February 1, 2016.
On July 5, Comey announced his decision clearing Hillary Clinton. In other words the FBI's number two man was in charge of an investigation into Clinton's emails during the critical five months of its investigation leading up to the day it made its decision. During this time he had a serious conflict of interest. He knew that a close friend of Hillary's had caused $675,000 to go into his wife's campaign coffers.
How could he possibly consider that he was able to make an impartial judgment being in that position? McAuliffe was a great help to his wife; wouldn't he want to show his appreciation for that? That he remained in that position knowing he was indebted to McAuliffe, and that no one suggested he recuse himself, shows how shoddy the ethics at the FBI have become and how its arrogance blinds it.
It was bad enough that Director James Comey's decision was so wrongheaded without having an ethically challenged second in command assisting him. It was later reported "No trial level attorney agreed, no agent working the case agreed, with the decision not to prosecute — it was a top-down decision, . . . "
The whole candidacy of Jill McCabe seemed to have been designed by McAuliffe/Clintons with the intent to compromise the FBI. She was a first time candidate for office who was urged to run by McAuliffe and his lieutenant governor. They reached out to her.
There was already a Democratic activist candidate Tom Mulrine opposing the incumbent Republican Dick Black. That candidate thought he had a good chance of beating Black but McAuliffe sent him the word they were going to give financial support to McCabe.
Black said they were puzzled by Jill running against him since they thought she was a Republican. Mulrine a Democratic activist said they had never heard of Jill when she announced and saw that she had voted in a recent primary as a Republican.
At the time McAuliffe solicited her candidacy the Clinton email scandal was already heating up. In August 2014 it was revealed for the first time Hillary had a private email account.  Requests were made that she turn them over. In December 2014 "Clinton privately turns over copies of 30,490 "work-related" emails to the State Dept. totaling 55,000 printed pages. No date has been provided as to when she deleted her "private" emails, . . . "
In February 2015 it was disclosed Clinton did not have a government email and the State Department never had access to her emails prior to December. On March 2 the NY Times reports Clinton may have violated federal regulations.
To think things are fine you  have to believe that McAuliffe was unaware the Clinton email scandal was heating up; that he picked a woman as the best candidate for the Democrats who no one ever heard of and who was thought to be a Republican; that he caused $675,000 to go into her campaign which allowed her to outspend the incumbent by a two to one margin; and that her husband being in a high up position in the FBI had nothing to do with his actions.
Then you have to believe her husband knowing all this was able to make an impartial decision on the future of one of McAuliffe's best friends. I have great trouble doing that. There's something rotten in the Hoover building in DC