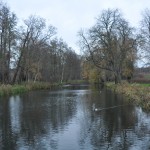 Over the last week we've seen the FBI used criminal means to reach its goals, it finally discovered the Mafia, it lost its illegal method of investigating the Mafia in July 1965 and by November 1965 it hard started the ill-conceived Top Echelon Informant (TEI) program. TEIs are still being used as shown by the FBI agent's recent remarks to TEI Mafia capo Mark Rossetti: "My Job Is To Keep You Safe."
The development of TEIs was a very high priority for the FBI and considered an important achievement for an agent. Judge Wolf who perhaps had the most extensive look at the TEI program outside the FBI than anyone else tells us that the FBI looked upon a TEI as an ally in its fight against organized crime, that only serious criminals would be in a position to provided meaningful information on the LCN, and that TEIs were members of organized crime groups.  In other words the definition of a TEI is a person working at the highest level of a criminal enterprise with other criminals at that level in carrying out their criminal activities.  Or put more succinctly: a TEI is a top gangster involved in murders and other felonies.
These are the men the FBI planned to use to replace their electronic bugs. Like the bugs they were going to sit in the room at the headquarters of the LCN (Mafia) and listen to plans for carrying on their criminal endeavors. Unlike the bugs, they would have to participate in these activities if they were going to be allowed to continue to sit in that room. The LCN was not a book group discussing the latest historical novel; it was a gang of murderers — you needed to murder someone to get into it and it used violence including murders to maintain its power.
Agent Rico said TEIs were not to be treated like criminals but as allies in the common cause. These were to be the FBIs new partners.
Judge Wolf talked about the guidelines for the agents in developing TEIs. Agents were instructed that the success of the TEI program "depends on a dynamic and imaginative approach in developing quality sources who can assist the Bureau in meeting its investigative responsibilities."  Their guideline was no guideline. It left it up to the agent to do whatever was necessary to do to get a TEI. Agent John Connolly who joined the FBI in 1968 following the orders of his superiors accumulated ten or more TEIs including Whitey Bulger and Stevie Flemmi.
Judge Wolf found over and over again that the Attorney General's Guidelines were routinely ignored with regard to TEIs and "utterly ignored" in other instances by the FBI.  They were empty words as significant as the rights given the people under the USSR constitution. The agents followed the unwritten rules and approved customs of the Bureau and not what was written on paper
Judge Wolf summed up: "The FBI's highest priority was combating the LCN. Agents were encouraged to be imaginative in recruiting TOP ECHELON informants who by definition were involved in serious criminal activity themselves. It was natural that such informants would seek protection from the FBI, particularly including immunity for information they provided or helped obtain. It was also foreseeable that their handlers' supervisors, in order to secure their services, . . . .  and their colleagues knew the character of Flemmi and Bulger's criminal activities. They were not defrauded in deciding to make them allies in the FBI's war against the LCN  . .  . . "
Wolf also noted that Agent Ring testified that TEIs "were necessarily involved in serious criminal activity; they had to be in order to have the intimate knowledge of the LCN that the FBI was seeking. The FBI considered it as inappropriate and counterproductive, however, to ask an informant for the details of his own criminal activity because to do so might suggest that the FBI was investigating him and, therefore, cause him to cease serving as a source."
Wolf said:  "The FBI as an organization . . . rather than isolated aberrant agents, authorized Bulger and Flemmi to engage in loansharking, gambling, and related activities in order to permit them to perform as confidential informants.  The FBI promised that Flemmi and Bulger's identity as confidential informants would never be disclosed and that if necessary cases would be dismissed to avoid doing so . ."
To cut to the chase, Hoover and the top bosses at the FBI developed a program where agents were encouraged and rewarded for recruiting murderers who were engaged in murderous activities to climb into the government's boat and row aside its agents to get evidence against other murderers.
When Connolly came to Boston in the early 1970's Stevie Flemmi had already been part of that program. Agent Rico was able to pass Stevie onto Connolly. They had to have gotten Stevie's approval to do this. Connolly had to have been told about Stevie's background and what Stevie wanted. Connolly knew the LCN was the top priority of the FBI and he was to use a "dynamic and imaginative approach" in achieving the FBI's investigative responsibilities which at the time was the destruction of the LCN. After Flemmi, or about the same time, Connolly added Whitey to his stable of TEIs.
Electronic bugs aside not being murderers also could not demand anything for their use. The TEIs were different. They wanted something for what they were going to do.  It doesn't take a Rhodes Scholar to figure out what they wanted in return for providing information against their friends. It was one of two things: they've already been jammed up and wanted a pass; or they feared being jammed up and wanted a future pass. A future pass meant they could do what they wanted to do but the FBI would protect them (keep them safe) in exchange for being a walking electronic bug.
Oh, and I should mention, one other thing. The FBI in developing this program never considered that a TEI could never truly replace an electronic bug.  The bug gave it unfiltered information; the TEI told it only what he thought it should know whether it was the truth or not.
I'll finish my FBI week tomorrow.