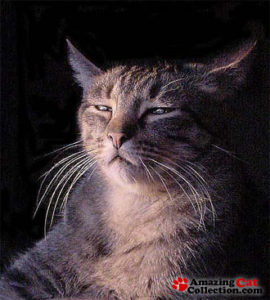 I thought the idea of having a president was that the person would lead the country and take the responsibility for what happened under his or her leadership. Ah, I've recently been disabused of that idea by Trump who said he does not take any responsibility. In March of this year after being in office for three years when asked about the horrid response to the Covid-19 virus attacking our country he said: "I don't take responsibility at all." He pointed to an unspecified "set of circumstances" and "rules, regulations and specifications from a different time."
Do you notice how many times Trump takes credit for the economy which when he inherited it was doing quite well? How can he do that and then walk away from the responsibility for saving people's lives?
Amazingly, the Trumpets have no trouble  with that. They willingly blame governors, mayors, state health officials, Democrat congress members, and even now are trying to blame Doctor Fauci as if they are the ones who set the national policy. It's the old Trump trick where he defends himself by pointing to other crooks. (I used it in the seventh grade when I came home with a report card with a lot of red grades on it and said to my father (immediately before he blew his top) "you think that is bad you should have seen Skippy's card.") It's the "what about" crowd always pointing the finger at others. Strangely they still blame Obama for things and you wonder when do they expect Trump to put on his big boy pants?
Recently a person commented defending Trump's handling of the Trumpanemic saying no rational person could blame him for the plague that is marching across our land. He said: "New York and four states contiguous with New York (New Jersey, Pennsylvania, Connecticut and Massachusetts). These five states have 50% of the deaths from Covid in the USA."
I don't know exactly what point he is trying to make. Wasn't Trump president when this happened? Actually the death rate is about 44%. But as we know those figures have no bearing on the present. Those five states were hit hard in the beginning but they, like the European states, have struggle mightily to make a comeback. What I do find interesting in the Trumpets responses are that none want to deal with handing the question why have the European state been able to lessen the rate of positive cases while the United States sees its rate fly off into the wide blue yonder.
I suggest it is best to compare what has been happening since July 1. I'm writing this at a time I only have the figures to July 12. Those five states that have 44% of the deaths at this time over the period from 7/1/2020 to 7/12/2020 have had 1,107 deaths. The rest of the country has had 5,806 deaths or 84% of the deaths. It befuddles me when people defending Trump want to include what happened two months ago in order to not look at the present day's happenings.
The real bottom line is we should be like other nations in the world having very few deaths rather than the many we have. What is Trump doing about it? He is aggravating the situation. He's holding campaign rallies. He held one June 20 in Tulsa, Oklahoma. At that time Oklahoma had 10,037 cases. On July 12 twenty-three days after the half-filled rally Oklahoma had 20,235 case. Its gain of 10,200 cases gave it more than it had for the three and a half months prior to that date. Is that what America should expect?
Anyway, the Trumpets tell us not to worry. We are told the experts say the increase in cases in California and Texas are to be blamed not on Trump but the Mexicans immigrants. (Trump will be using that in his Build the Wall rants.) Finally we are supposed to be comforted because "increase cases do not mean increase deaths" ignoring that many who get infected suffer severe damage to their organs.
The Trumpets world is where the few good things that happen Trump gets the credit; an the many bad things the blame is on others.